Zoey's Recipes For Success: Tips, Tricks & Shortcuts in the Kitchen
Written by Zoey Mahoney
When I was a kid, my favorite school days were those spent on field trips, but probably not for the reasons that you might think. I loved field trip days because that meant my lunch would be a Lunchable! I was an extremely selective eater when I was a kid and if it were at all possible, I would've selected pizza Lunchables for every single meal. Now that I'm a little older and wiser and in charge of making my own lunches, I often crave that nostalgic feeling of making my own little pizzas, putting my own toppings on them, and making each pizza look different than the one before it. And that's how this pizza dipper recipe was created. Without added sugars and ingredients I can't pronounce, this recipe still brings as much joy to my life as Lunchables did 15 years ago. This is an easy recipe to make ahead of time for a week of lunches!
A TASTY RECIPE
Pizza Dippers (Yields 10 Dippers)
Supplies: Cutting Board Knife Baking Sheet Ingredients:
- 1 sourdough pizza dough from On The Rise
- A jar of your favorite no-sugar-added tomato sauce
- 1 ¼ cup cheese (Mozzarella, Cheddar, Goat Chevre)
- 1 ¼ cup veggies (my favorites are mushrooms, spinach, bell peppers and red onion)
Directions:
- Preheat the oven to 500 degrees
- On a cutting board, cut the pizza dough into 10 equal pieces. Put some olive oil on your hands to keep the dough from sticking, and work each piece into 4- or 5-inch breadsticks
- Lay the breadsticks onto the baking sheet and bake for 10-15 minutes or until golden. Store in an airtight container
- Chop your preferred veggies into ½-inch pieces and store in airtight containers
- Grate your favorite pizza cheese and store in an airtight container Prepping the Lunchbox: - Place two breadsticks, ¼ cup of cheese, ½ cup of veggies, and ¼ cup of sauce into individual silicone muffin liners in the lunch box. - Pair with your favorite fruit and you've packed a well-balanced lunch in just a few minutes!
AN ENVIRO-FRIENDLY SUSTAINABILITY TIP
Our associate director, Kate, told me about silicone muffin liners a while back and they are now my favorite tool to use in lunch boxes. These provide an eco-friendly way to compartmentalize your lunches without using single-use plastics like Ziploc bags. These liners come in all colors and patterns and can be found around Gallatin Valley in stores like Target, Bed Bath and Beyond and Ace Hardware.
SUGGESTIONS FOR SOURCING
On The Rise pizza dough is my favorite go-to pizza dough when I don't have time to make my own. The great thing about On The Rise is that their products are sold in just about every grocery store in Gallatin Valley. While it's sometimes hard to find local vegetables like bell peppers and zucchini in Montana in February, you can still shop as local as possible and get spinach, onions, mushrooms, and your favorite cheeses from Montana producers! These items can be found at the Co-op grocery stores, Town and Country and Root Cellar Foods.
A PARENT AND KID COLLABORATION TIP
Pizza dippers provide an excellent way for you and your kiddos to spend some time together in the kitchen. With endless amounts of topping choices, you can include your kids in the decision-making process on what to include in their lunchbox. Sparking those ideas and letting your kids choose which vegetables and cheese they get to put on their pizza is a great way to get them excited about eating their lunch.
Zoey Mahoney is a Culinary Instructor with Gallatin Valley Farm to School who is completing degrees in Dietetics and Sustainable Food Systems from Montana State University. Zoey enjoys spending her days adventuring with her husband and building their greenhouse/chicken coop.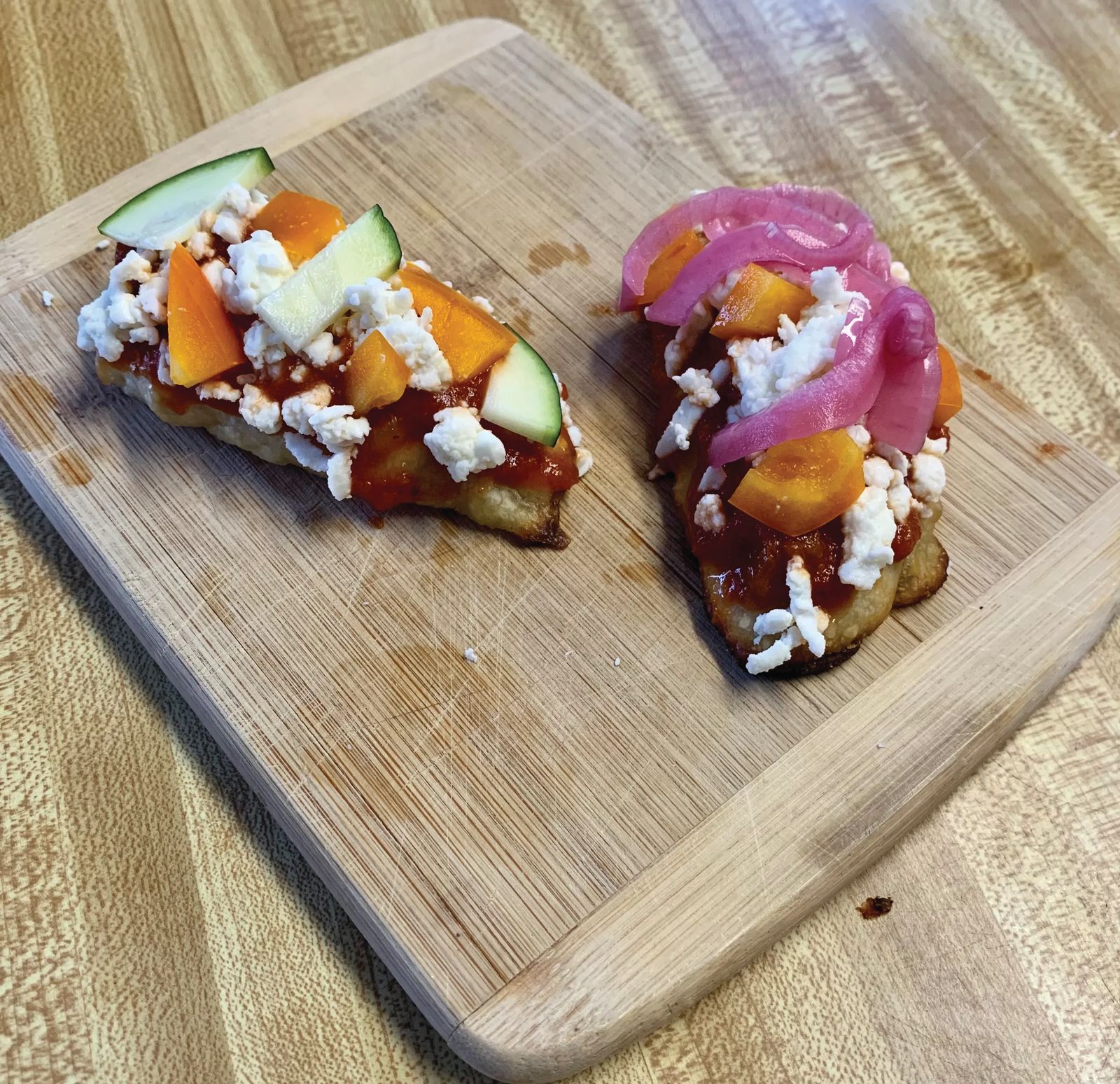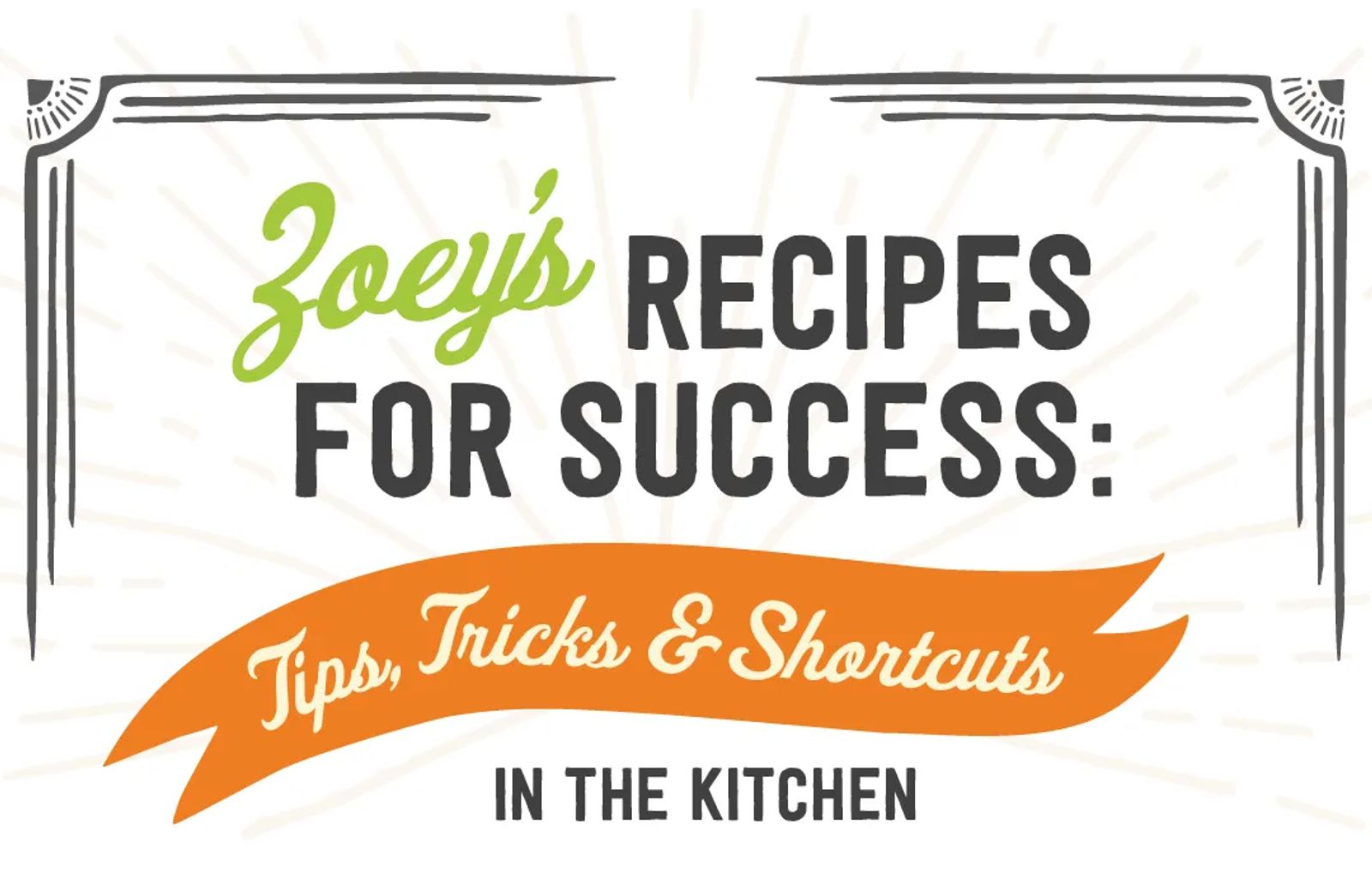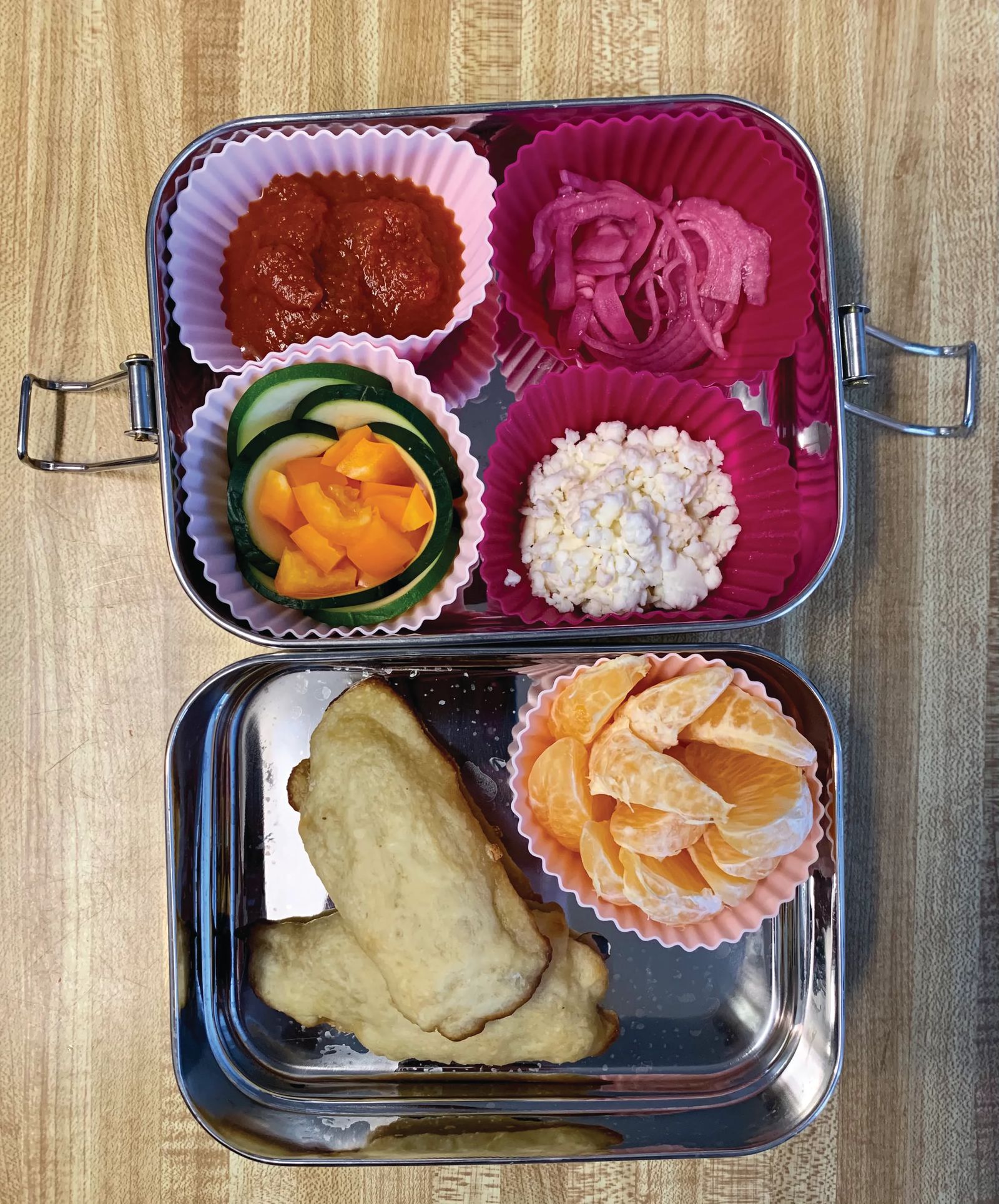 Thank You to Our Sponsors