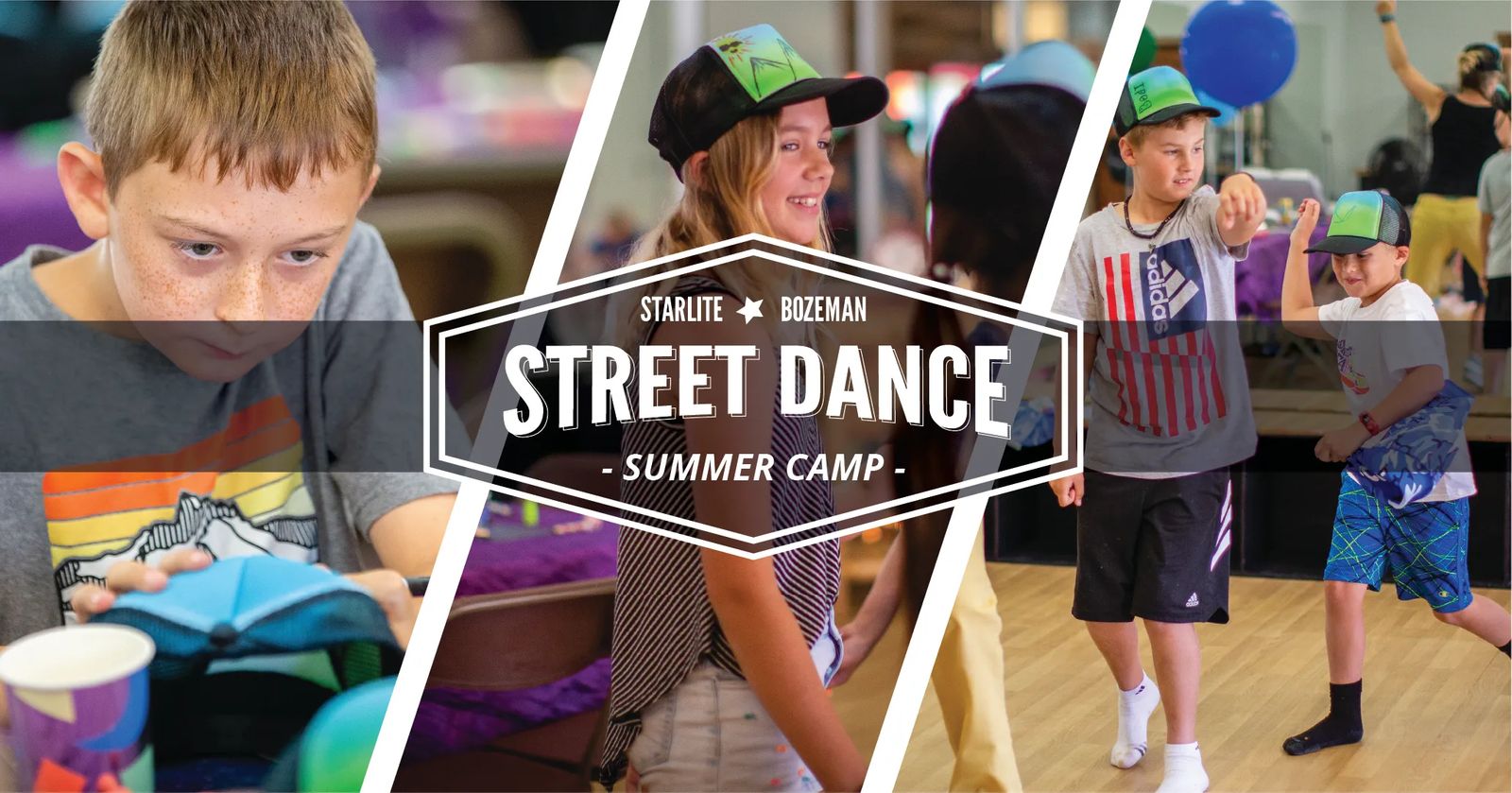 Starlite Summer Camps
Written by Julie Kleine | photos Starlite Bozeman
Looking for something completely different for your child this summer? Check out Starlite. What started as Bozeman's newest dance and fitness studio last September is now offering summer camps for kids ages 8 and up. Owner Sadie Barac, the dynamic energy behind Starlite, is introducing two new unique summer camps, Montana Primitive Arts Camp and Street Dance Camp. Both fit Starlite's eclectic vibe and are sure to inspire the creative side of your kids.
Montana Primitive Arts Camp is a weeklong camp that weaves together primitive skills, art, history and nature. Campers will craft, dance, explore natural surroundings, set up a tipi and learn Montana history through it all.
Chris Lunn of Trapline Lodges will teach participants the art of making rawhide drums and rattles. "With preserved rawhide gathered from area meat shops during hunting season, campers will be creating their own drums. It will be the whole process from soaking the rawhide, punching holes and stringing and stretching the hides over wood circles," says Sadie.
Once the drums are constructed, the campers will personalize them. To deepen the experience, campers will be guided through a power animal meditation. "The meditation is designed to help them realize their own story; which will lead to painting their drums," Sadie explains. "This will guide them on how to paint their story on their drum and spark reflection for creative writing opportunities."
In addition to the drums, students will also learn to craft rawhide rattles. "Students will go on nature walks at nearby trails to gather sticks for the handle and then complete the process by using sand and a bit of chemistry to balloon the rawhide to make the rattle head. Stories will be woven into the work as campers learn respect for animals, the roots of the drum and rattle, and music and Montana history," Sadie shares.
Perhaps your child is drawn toward more urban forms of self expression. Well, Starlite's got something for that too – Street Dance Camp. While street dance originally developed outside of studios, Starlite's slightly urban yet still funky-outskirts-of-town feeling provides the perfect venue.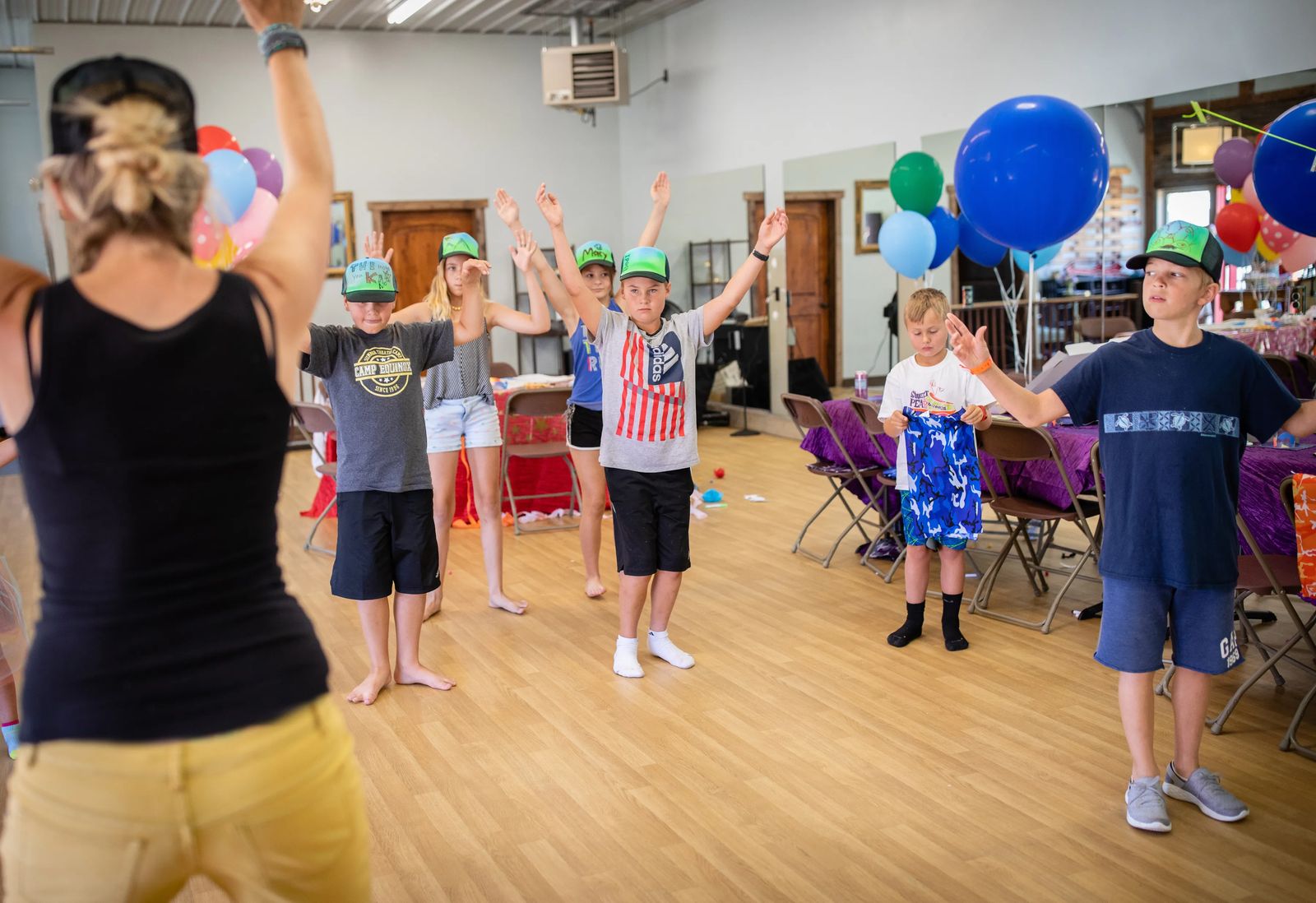 With a fascinating history, Street Dance refers to dances that evolved on the streets as a form of social and cultural expression. Vernacular regions developed distinct dance styles. The complex history of it all will again be woven into the fun of camp.
"Three different teachers will share various aspects of street dance. Included will be crowd presentation through street dance battles, euro street dance and the five basics for street dance: Hip Hop, Breakdancing (or B-boying for purists), Popping, Locking, and House," Sadie explains. "There will be three hours of dance each day, walks to explore public art, large scale design, painting led by graphic artists and themed projects to round out the week. Your child will even bring home a customized airbrushed trucker hat, Hip Hop bandana and a fun T-shirt." It's a weeklong creative exploration meshing dance, art, culture and history.
Sadie is no stranger to the world of creativity. As the owner of Little Turtle's Tipi, where she crafts handmade tipis, she has been inspiring children to play creatively for years. And dance is part of Sadie's creative play. "I needed a place to practice dance and couldn't find one. I found other women saying they needed a place too," she recalls. Thus, the concept of Starlite began.
In what was once a dingy forge, Starlite now shines like a beacon for creativity, community and, of course, movement. "I knew there was a need for studio space for independent instructors in Bozeman, and the dance community came together to help create it. People were there pounding nails and drilling screws, it really is a collective place," Sadie says.
So just what is Starlite? If you haven't been, it may be hard to define, but maybe that's the point. It's Sunday high tea, it's pole dancing, it's full moon ecstatic dance, it's Two Step, it's a party, an event venue and now it's also Montana Primitive Arts and Street Dance Camps for kids, and it's hard to get more multifarious than that.
Find out even more at www.starlitebozeman.com.
Julie Kleine lives, loves and writes in Bozeman with her husband and three children. Reach her @ jkleine200@yahoo.com.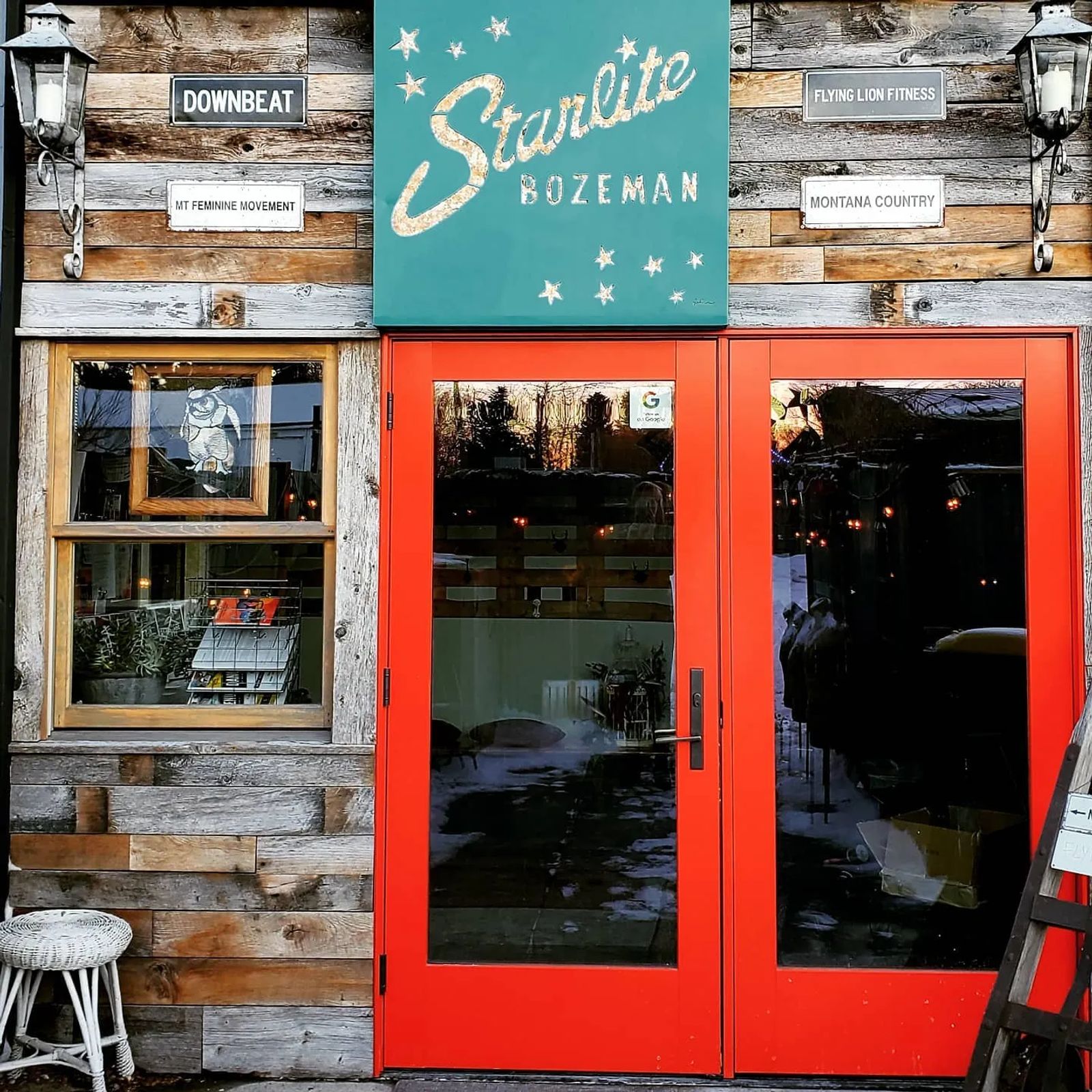 Thank You to Our Sponsors