Zoey's Recipes For Success: Tips, Tricks & Shortcuts in the Kitchen
Written by Zoey Mahoney
Gallatin Valley Farm to School and Montana Parent magazine are excited to roll out a new monthly feature: Zoey's Recipes for Success. We know parents are more stressed for time and finances than ever. We recognize these challenges and hope these tips and tricks can support your efforts to maximize your time and resources in the kitchen with your kids.
What can you look forward to in Zoey's monthly features?
A TASTY RECIPE
Holiday Leftover Crescent Rolls
Are you tired of eating cold leftovers or dry, reheated holiday dinners? Try this recipe that incorporates your holiday leftovers into something fun to eat for every member of your family. These little holiday rolls are great additions to your kids' lunchboxes and serve as an easy make-ahead option to help you cut down on time spent in the kitchen.
Supplies:
Cutting Board Knife
Grater
Sheet Pan
Ingredients:
-1 can Crescent Rolls -11⁄2 cups leftover protein
(turkey, ham, roast beef...etc.), chopped -1 cup goat cheese (or your favorite kind of cheese), shredded
-1 cup cranberry sauce -1 cup brussel sprouts
(or any leftover vegetable), grated -Gravy for dipping
Directions:
Preheat the oven according to crescent roll instructions.
On a cutting board, lay out all of the above ingredients, except the gravy.
Lay out one crescent roll triangle and spread an even layer of cranberry sauce over the triangle.
Layer the leftover ingredients in the largest part of the triangle; you'll end up using about 1 1⁄2 - 2 Tablespoons of filling per crescent roll.
Starting from the largest end of the triangle, roll into the signature crescent roll shape, being careful not to lose any of the filling. Gently pinch closed and place on the baking sheet with the pinched seam sidedown.
Bake according to crescent roll instructions (generally 11-13 minutes).
While the rolls are baking, warm up some leftover gravy to use as a dipping sauce. Serve rolls warm or at room temperature.
AN ENVIRO-FRIENDLY SUSTAINABILITY TIP
School lunches are a great opportunity to cut back on single-use plastics! Use bento boxes to pack your kids' lunches. Bento boxes, like this one from greenUP Box, help you to fill each compartment with a different food group to keep your child's lunch full of variety and different nutrients. No bento? No problem. Lots of items that we use at home every day can be used to pack a lunch and keep the single- use plastic at a minimum. Yogurt and berry containers, and old pickle jars are sturdy options you can use over and over.
SUGGESTIONS FOR SOURCING
You can shop "Montana" with loads of options. Most of the ingredients for this month's recipe were locally sourced from Root Cellar Foods. Even in the middle of Montana winter you can get cheese from Lifeline Farm in Victor, rhubarb from Bear Canyon Farm in Bozeman, and all sorts of veggies from Amaltheia Farm in Belgrade.
A PARENT AND KID COLLABORATION TIP
Crescent rolls provide a fun and exciting way to get your kids in the kitchen to help make a meal. Kids love rolling up crescent rolls. Get all the ingredients prepared and laid out on a cutting board and let your kids design their own crescent rolls. When a person makes their own food, they are more likely to eat it. Using safe knife/grater techniques, your kiddos can even help chop and shred ingredients. Giving your kids some control over what goes in their crescent rolls can also help to ensure that they're eating something that they're excited about!
Zoey Mahoney is a Culinary Instructor with Gallatin Valley Farm to School who is completing degrees in Dietetics and Sustainable Food Systems from Montana State University. Zoey enjoys spending her days adventuring with her husband and building their greenhouse/chicken coop.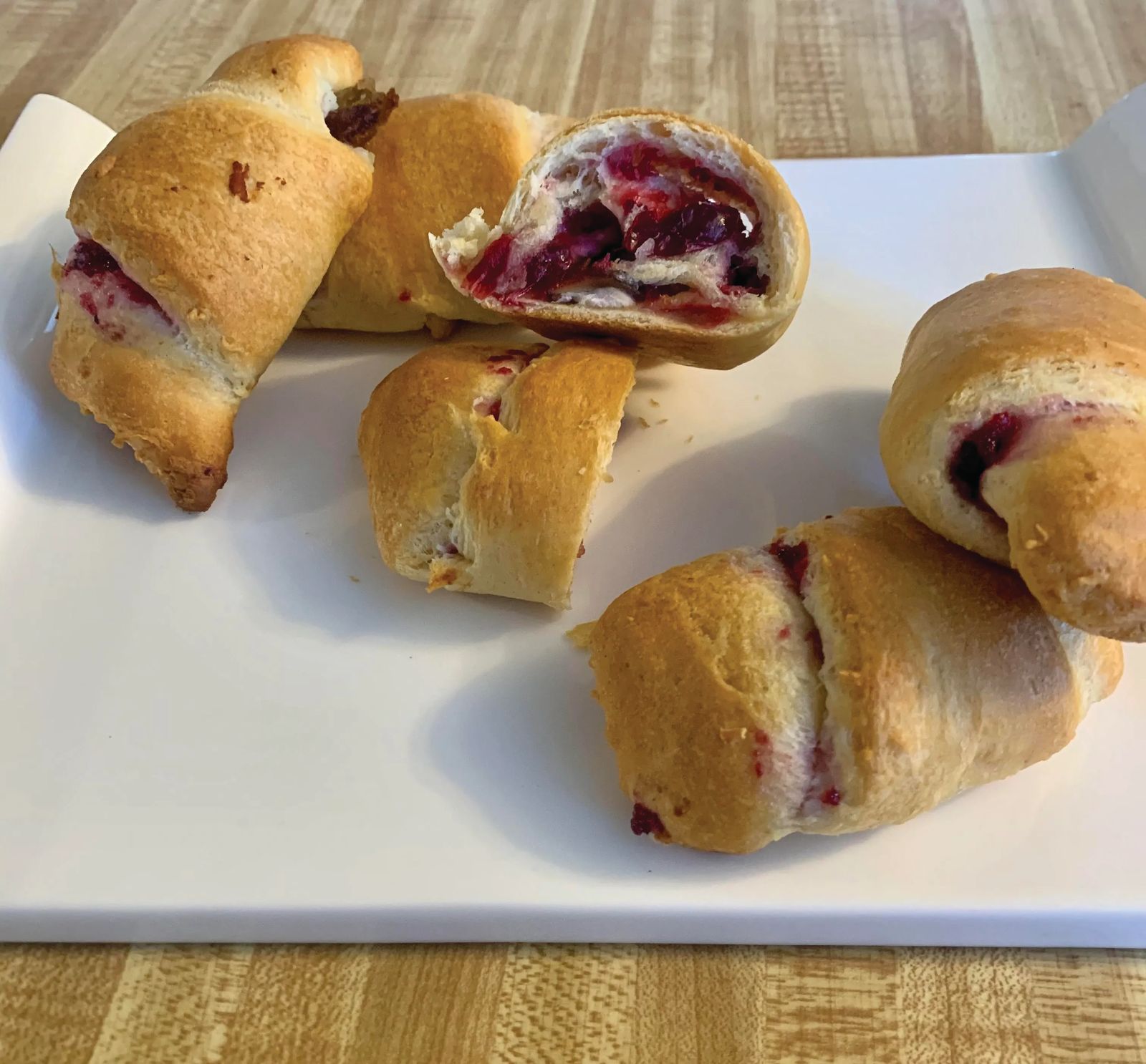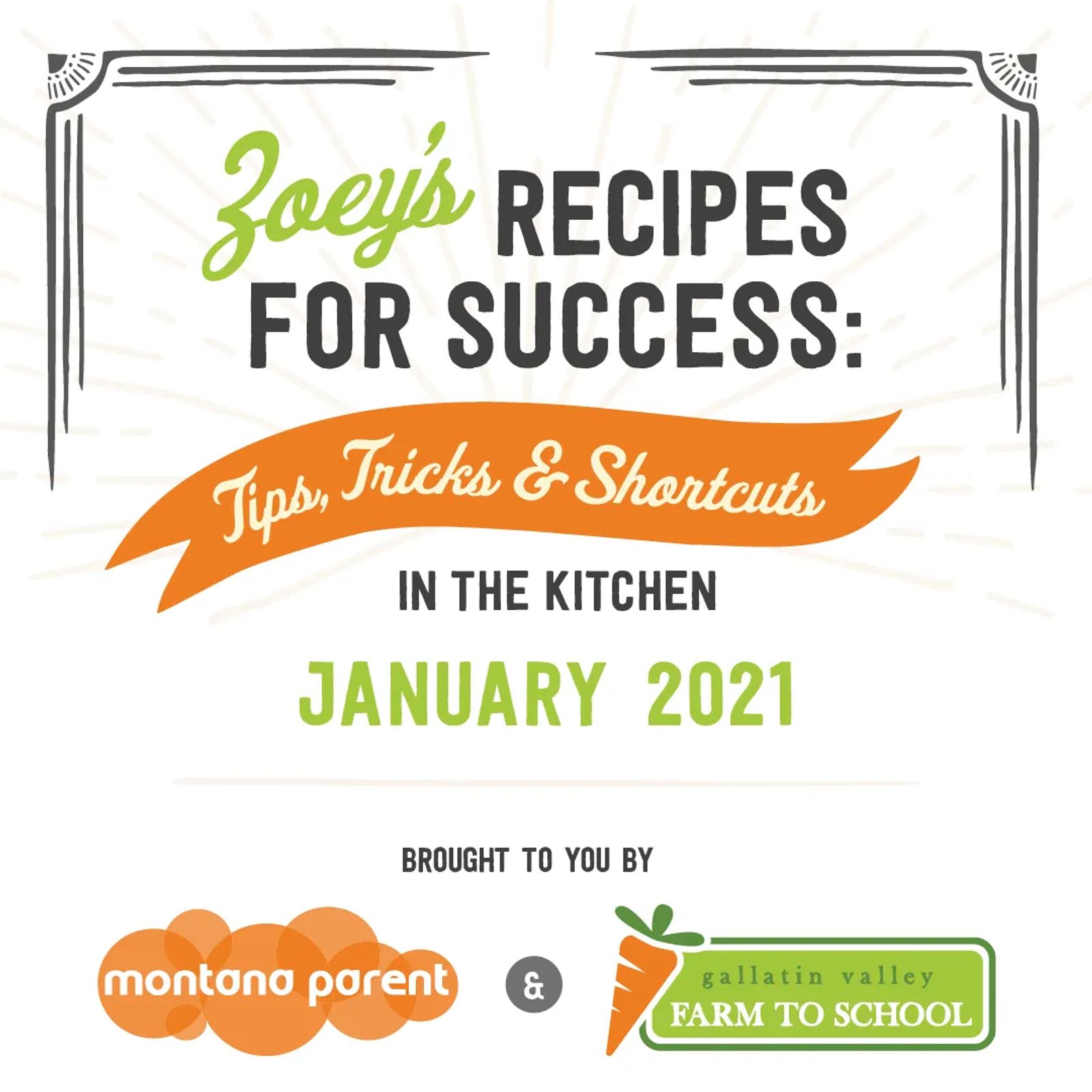 Thank You to Our Sponsors