Zoey's Recipes for Success: Tips, Tricks & Shortcuts in the Kitchen
Written by Zoey Mahoney of Gallatin Valley Farm to School
At Gallatin Valley Farm to School one of our goals is to set parents and kids up for success in the kitchen. On any given day, feeling confident in the kitchen can be a challenge; however, during the middle of a pandemic it can sometimes feel impossible. I have dabbled in breadmaking for some time now but, after COVID hit and I experienced those few months of empty grocery stores and limited availability of staple items like bread, I knew it was time to get more comfortable with my own breadmaking. Being able to make such a versatile item from scratch and not having to worry about the availability in the grocery store makes life just a little bit easier. Plus, there is something about putting a handful of ingredients together and then getting a beautiful loaf of bread a few hours later that is just soothing for the soul.
A Tasty Recipe
HOMEMADE SANDWICH BREAD
One might look at the amount of time this loaf takes to bake and decide that bagged bread from the grocery store is the better option...but I promise you want to give this recipe a shot! While it does take some patience, there is only about a half-an-hour of active work to make this delicious loaf – the rest is spent watching it rise and smelling the delightful aroma of baking bread. Make a whole-wheat variation by reducing the bread flour to 1½ cups and adding 1 cup of whole-wheat flour with 3 tablespoons of toasted wheat germ. This recipe can easily be doubled or tripled to increase the yield. For a little extra "yum," smother a tablespoon of butter over the top of the loaf while it's still warm.
Yields: 1 Loaf
Rising Time: 2½ -3½ hrs Total Time: 4-5 hrs
Supplies:
- 8½ x 4½-inch loaf pan
- Spray bottle
- Mixer with dough hook
- Spatula
- Measuring cups and spoons
- Mixing bowls
- Plastic wrap
- Ruler
Ingredients:
- Vegetable spray
- 2½ cups bread flour
- 2 teaspoons instant or rapid rise yeast
- 1½ teaspoons salt
- ¾ cup whole milk, room temperature
- ⅓ cup water, room temperature
- 2 Tablespoons unsalted butter, melted
- 2 Tablespoons honey
Directions:
- Spray a large mixing bowl with vegetable spray and set aside.
- In the bowl of a stand mixer, whisk together the flour, yeast and salt. In a separate bowl, mix together the milk, water, melted butter and honey until fully combined.
- Using the dough hook on low speed, slowly add the milk mixture to the flour mixture and mix until a dough starts to form and there is no more dry flour. Raise the speed of the mixer to medium-low and knead the dough until it's smooth and elastic—about 7-8 minutes.
- Transfer the dough to a lightly floured counter and knead by hand until a smooth, round ball forms—about 1 minute. Put the dough in the greased bowl, cover tightly with plastic wrap, and let it rise until doubled in size—about 1½-2 hours.
- Grease the loaf pan and set aside.
- Push down on the dough to deflate it, then transfer to a lightly floured counter and stretch the dough into an 8x6-inch rectangle with the long side parallel to the counters edge.
- Roll the dough away from you to form a tight cylinder. Pinch the seams closed and place the dough seam side down into the prepared loaf pan. Cover loosely with greased plastic and set in a warm place and let rise until the loaf reaches 1- inch above the lip of the pan—about 1-1½ hours.
- Preheat the oven to 350 degrees and make sure one rack is in the lower-middle position in the oven.
- Lightly mist the loaf with water and bake until deep golden brown (about 35-40 minutes) rotating the pan halfway through the bake.
- Let the bread cool in the pan for 10-15 minutes and then remove the loaf from the pan and transfer to a wire rack to cool completely.
Suggestions for Sourcing
Wheat is Montana's primary crop, so it shouldn't be surprising that there are many sources of quality flour for breadmaking in our grocery stores. Wheat Montana is a top producer of traditional products like all-purpose, wheat and bread flours. Conservation Grains is an organization that specializes in whole grain flours made out of rye, kamut and spelt. If you need to steer clear of gluten, Montana Gluten Free provides all sorts of flour mixes for gluten free baking.
A Parent and Kid Collaboration Tip
Bread is never going to go out of style, so this is a great recipe to share with your kiddos as a way to set them up to be successful in the kitchen for the rest of their lives. My recommendation would be to make two loaves of bread and make them side-by-side with your kids. Hands-on experience is the best way to learn in the kitchen, especially with something like bread where you really need to feel the dough to get a sense of what you're looking for. Bread also freezes really well, so if you can't eat two loaves in a week then freeze one of them, and then you'll be set for two weeks!
An Enviro-friendly Sustainability Tip
Single packets of yeast are very convenient, but can also be wasteful. Most grocery stores sell yeast in bulk that, if kept in the fridge, will last for up to six months. You might not think that you'll go through that much yeast in six months, but if you're making four loaves of bread per month...you'll be surprised by how much you'll go through. We all have to do our part to cut down on single-use packaging and yeast is a great place to start!
For inspiration, you can also check out our latest virtual learning video, "un-BEET-able art" at https://www.youtube.com/watch?v=On5ODHcNdsY. To learn more about other fun activities we do at summer camps, please visit our website at gvfarmtoschool.org.
Zoey Mahoney is the Culinary Instructor with Gallatin Valley Farm to School and is completing degrees in Dietetics and Sustainable Food Systems from Montana State University. Zoey enjoys spending her days adventuring with her husband and building their greenhouse/chicken coop.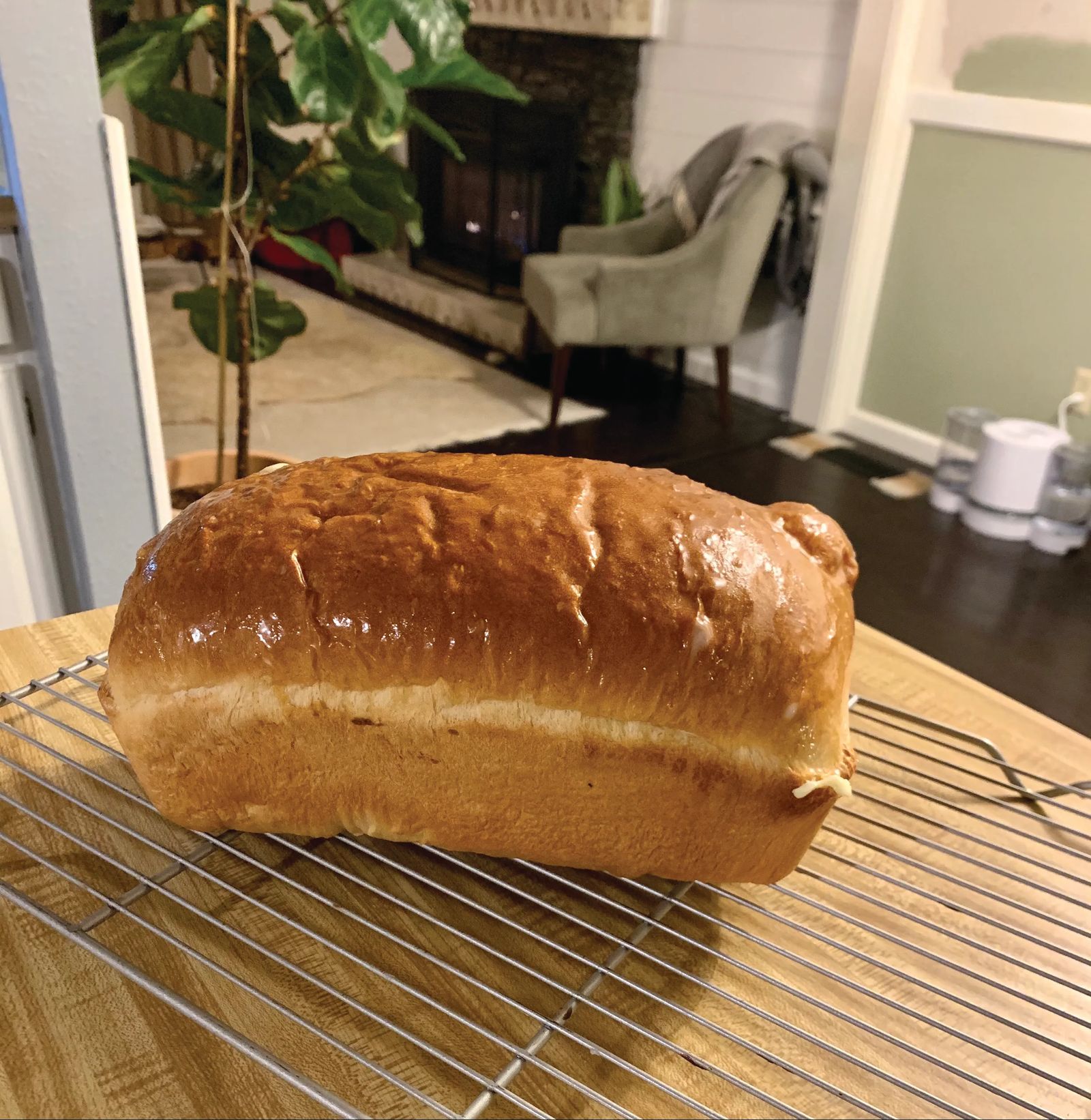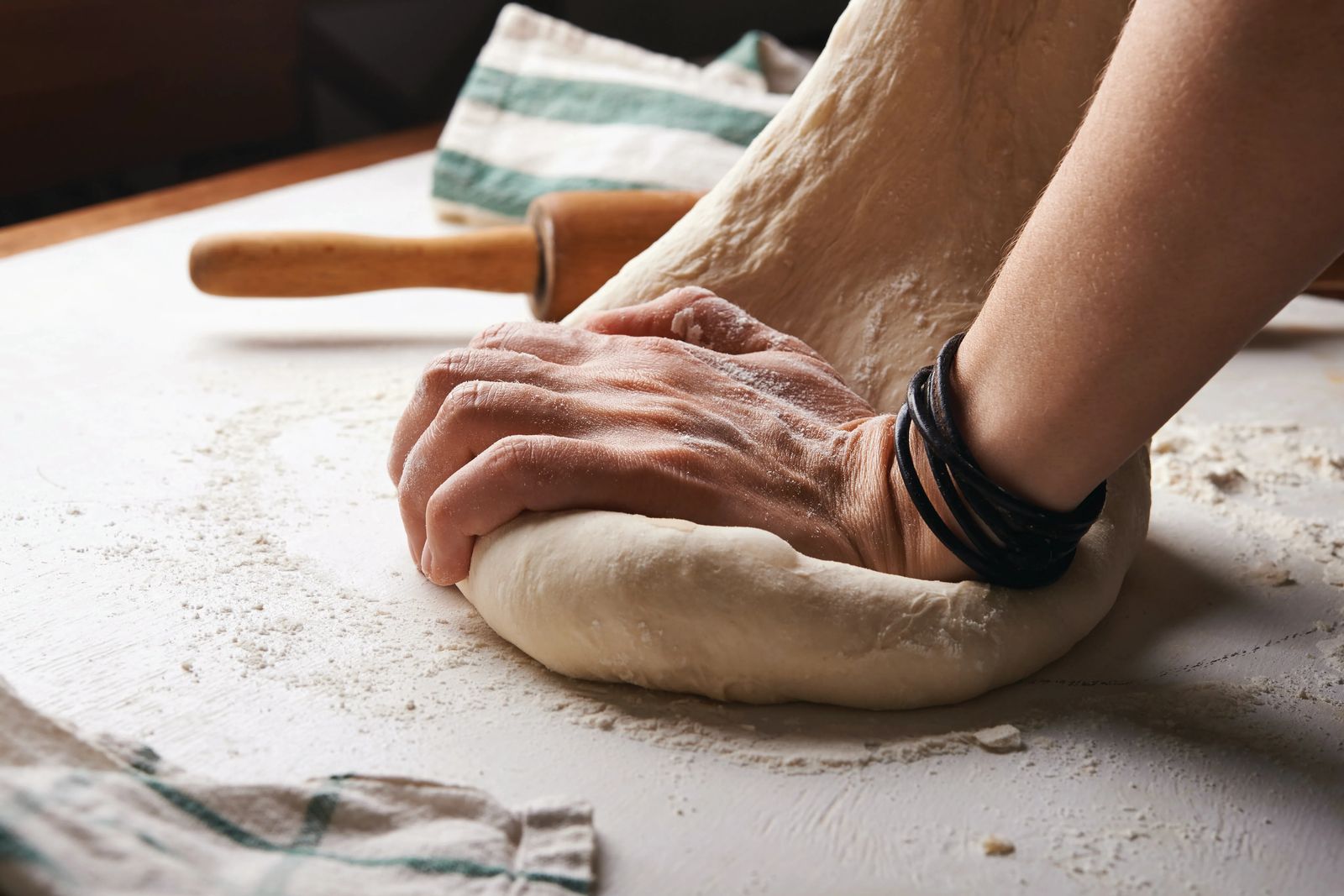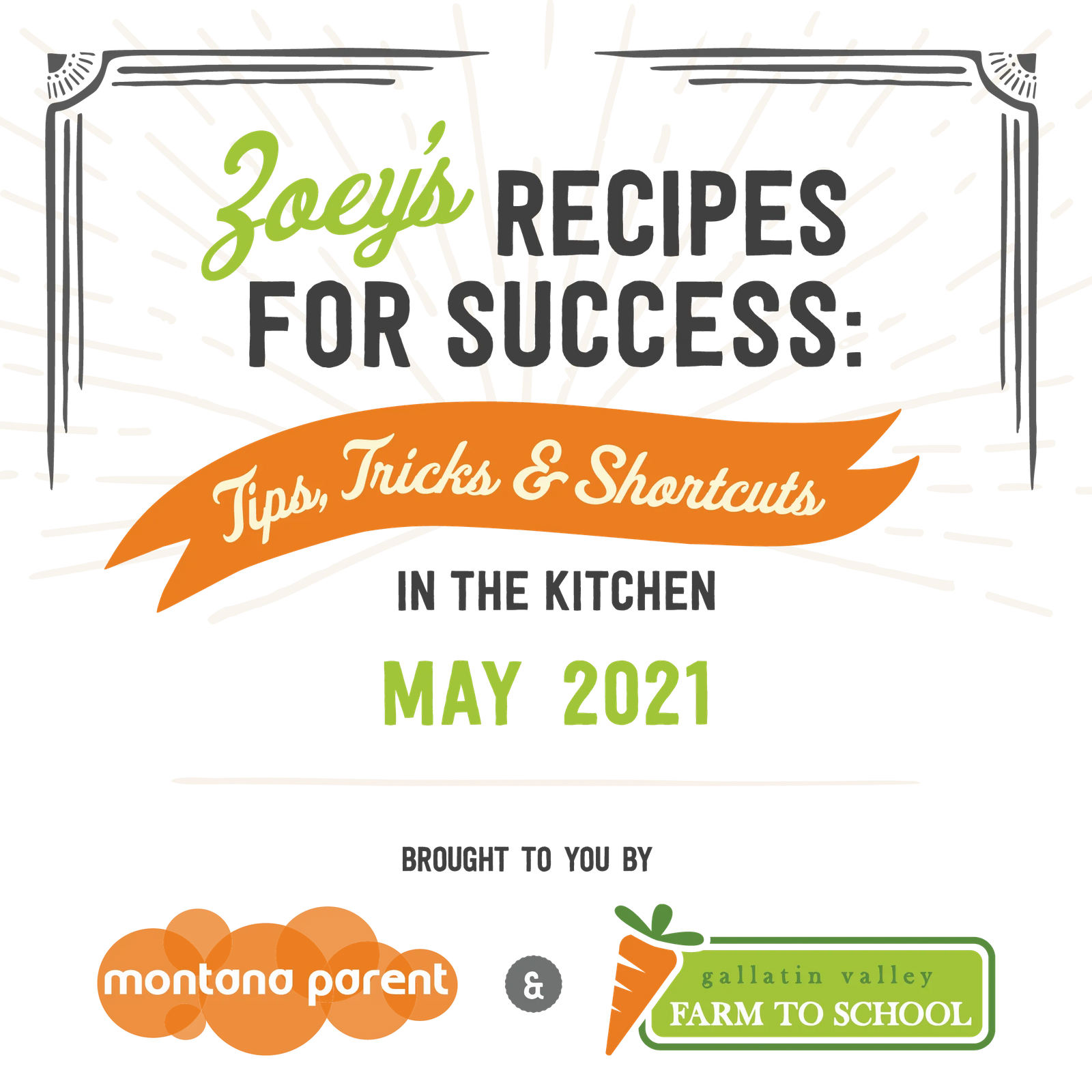 Thank You to Our Sponsors