Zoey's Recipes For Success: Tips, Tricks & Shortcuts in the Kitchen
Written by Zoey Mahoney
Spring is right around the corner, which always makes me excited about the fruits and vegetables that are about to become available. I find that around the time March hits, I am looking to add freshness and more colors to my hearty winter meals, and this Rainbow Pesto Voodle recipe is just the ticket. First, I'm swapping out a hearty tomato sauce for a light and fresh basil pesto sauce. Next, instead of having a bowl full of noodles, I'm going to add some more vegetables and some color to my dish by way of voodles...vegetable noodles! This recipe is quite easy to manipulate as the seasons change and more produce becomes available – just remember: The more color the better. This makes it more nutritious, and more fun for your whole family to eat. This recipe is a staple in my house from March until the last summer squash is harvested out of my garden in September. Make the different parts of this recipe over the weekend for quick and easy assembly throughout the week.
A Tasty Recipe
RAINBOW PESTO VOODLES
Supplies:
Knife
Cutting Board
Food Processor
Pasta Pot
Tongs
Mixing Bowl
Spiralizer or Vegetable Peeler
Pesto Ingredients:
-1⁄2 cups basil leaves, packed -1⁄2 cup spinach, packed
-2 cloves garlic
-1⁄3 cup pine nuts
-1⁄2 cup Parmesan cheese -1⁄2 cup olive oil
-Salt and pepper
Voodle Ingredients:
-3 cups of your favorite vegetables (carrots, beets, zucchini and yellow squash are some of my favorites)
-1 cup tomato, diced
-1 cup of your favorite pasta, cooked
Directions:
For the pesto: Measure ingredients into the food processor and blend until smooth. Store in an airtight container in the fridge for up to two weeks.
For the veggies: If using a spiralizer, spiralize all the veggies except the tomatoes and combine in a bowl. If using a peeler, peel all the veggies except the tomatoes into ribbons by running the peeler over the veggies until they're gone. Dice the tomatoes and add to the bowl.
Cook pasta according to package instructions and then cool to room temperature.
Mix all the veggies and noodles together and store in an airtight container in the fridge.
Putting it all together: When you're ready to put together the lunchbox, simply put 1⁄2 cup of the pasta/veggie mixture in your container with 1-2 Tablespoons of pesto. Top with a sprinkle of parmesan cheese and you're done.
Suggestions for Sourcing
We're creeping closer to spring and early summer harvest times, which means more items are becoming available. In March, you can look forward to really fresh and local carrots, beets, and spinach showing up in grocery stores like Town and Country and the Community Food Co-op. If you're lucky, you might even be able to find some of 7 Spruce Farms' hydroponically grown tomatoes as well – these are my favorite tomatoes and add a burst of flavor to any dish.
A Parent and Kid Collaboration Tip
Not only are voodles enjoyable for adults to make, they're fun for kids to make as well. Working with spiralizers and peelers is a little easier than working with knives which means you can get all your kids involved in making this dish. Games like: "Who can make the longest carrot ribbon?" are always a hit at our Family Cooking Classes when we're spiralizing carrots. You would not believe the amount of excitement that comes out of a 2-foot-long carrot curl. All of the enjoyment surrounding this recipe is a surefire way to assure your kiddos will love eating this colorful dish.
An Enviro-friendly Sustainability Tip
TIE-DYING
Tie-dying is one of the most fun activities to do when the weather gets warmer and folks start to head outside again. But did you know that a lot of commercial fabric dye is harmful for the environment? Dye is often filled with toxic chemicals and heavy metals that cannot be broken down and is extremely hard to filter out of water. But don't worry – there's an alternative.
Many foods that we eat every day can be used as natural dye. At Gallatin Valley Farm to School (GVS2S) summer camps we love to experiment with veggies to see which ones can be used for art projects like tie-dying. You can try this at home, too, and make some plant- based fashion art of your own.
Foods That Naturally Stain:
» Beets (pink, red, and yellow)
» Turmeric (yellow/gold)
» Spinach (light green)
» Purple Cabbage (blue)
» Coffee (brown)
Making the dye:
Cut up your desired food items into bite-sized pieces. For vegetables, cut up 1 cup of veggies for every 2 cups of water. For spices, use 2 Tablespoons for every 2 cups water. Bring veggies and water to a boil and then cover and simmer for 30 minutes. Most of the veggies will have very little color left in them by the end. Stir in 1 Tablespoon of salt for every 2 cups of water. Let cool to room temperature before using.
Tie-Dying
» Make sure whatever you're going to dye has recently been washed.
» Roll up and rubber-band your cloth in whichever design you choose.
» Simmer your piece of clothing in a solution of 1-part vinegar/4 parts water for an hour before dying. Run under cold water and ring out excess water.
» Tie-dye how you wish!
» Dry overnight
» Rinse in items cold water, cut rubber bands, and air dry.
» To further heat-set, dry items in the dryer for an hour on high.
If you'd like more plant-based art inspiration, you can also check out our latest virtual learning video, "un-BEET- able art" at https://www.youtube.com/watch?v=On5ODHcNdsY. To learn more about other fun activities we do at summer camps, please visit our website at gvfarmtoschool.org.
Zoey Mahoney is a Culinary Instructor with Gallatin Valley Farm to School who is completing degrees in Dietetics and Sustainable Food Systems from Montana State University. Zoey enjoys spending her days adventuring with her husband and building their greenhouse/chicken coop.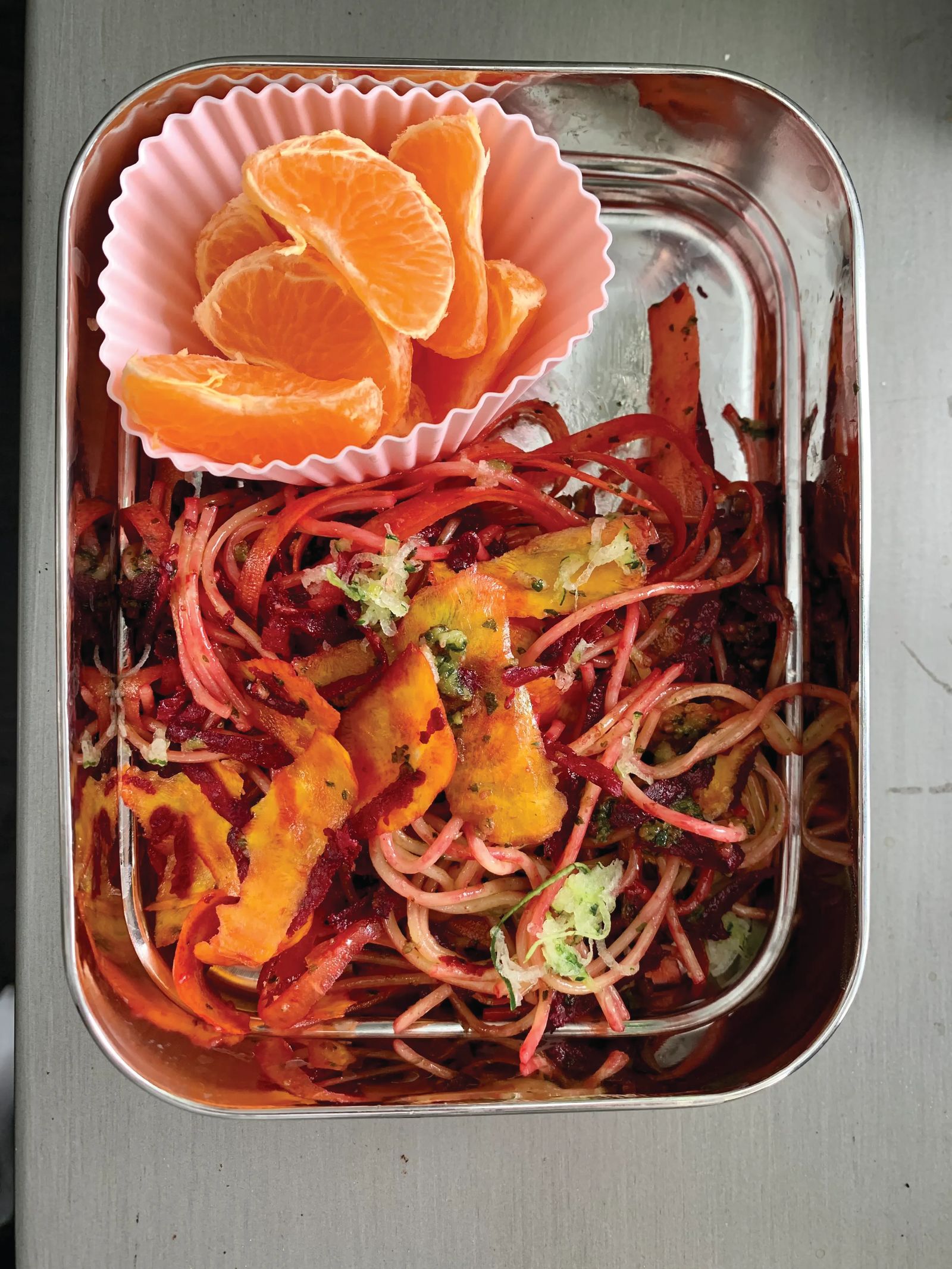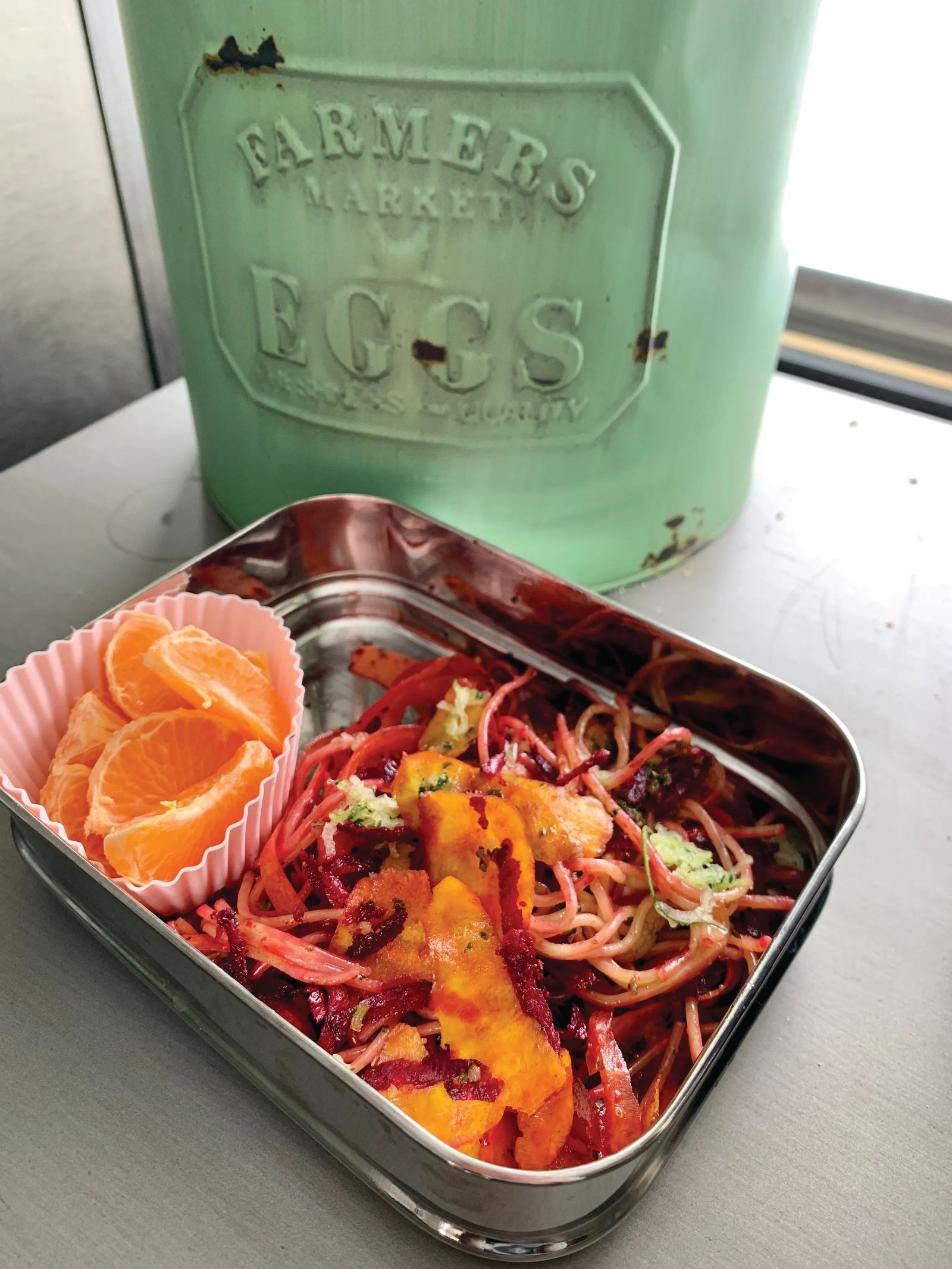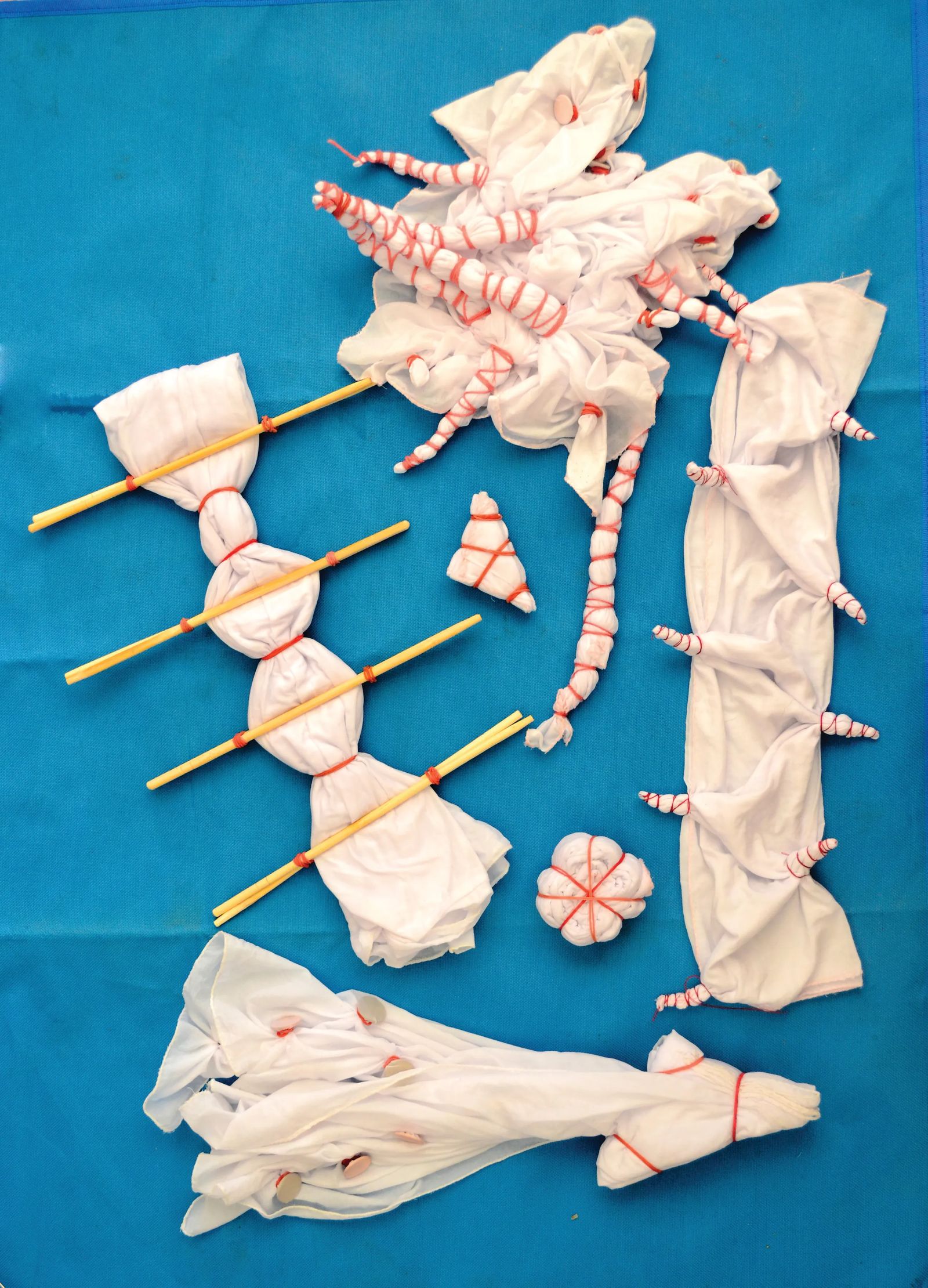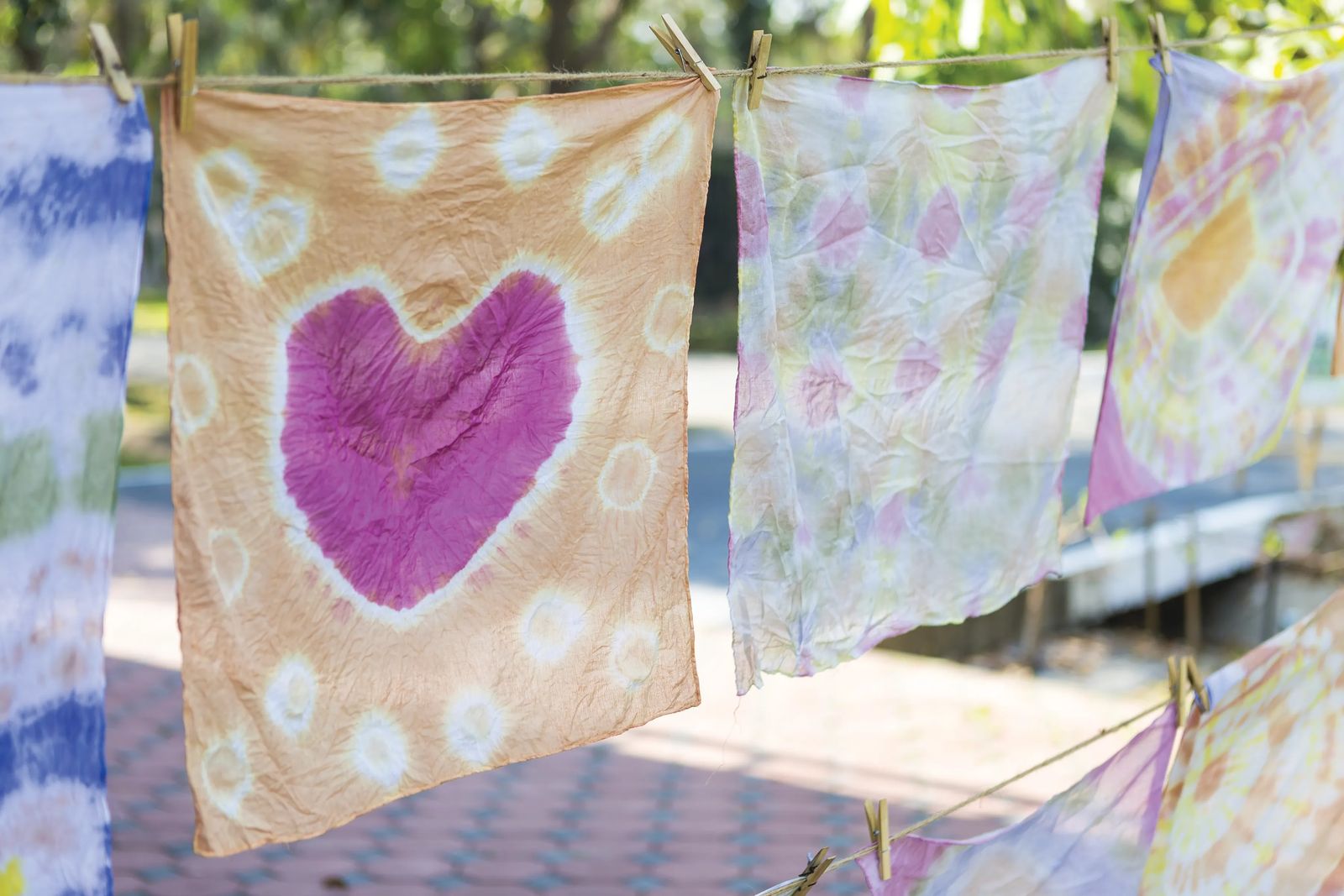 Thank You to Our Sponsors