Family Life on the Ranch: Urban Professional Learns to Love Farm Life
Written by Rebecca Colnar
Michelle Robertson never dreamed she would be living on a farm in northern Montana, raising two kids. However, life had other plans. At the urging of a friend, Michelle—who has an MBA and was running a nonprofit in Fresno, California—decided to try the farmersonly.com dating site. Even though she was living in a city, she especially appreciated the appeal of a small town.
"Online dating wasn't my thing, but I was on farmersonly.com for two days, and there was this guy from Montana," Michelle reminisced. After emails, texts and phone conversations, Michelle finally met Jim Robertson. They clicked. Michelle moved to Montana in December 2014, first working in Great Falls and later for Mountain View Co-op in Big Sandy, where she honed her ag knowledge skills, learning about sprayers and fertilizers. They were married early in 2016 and had their first child, Alyssa, later in the year.
"I love every minute of my life. It's completely different. I don't think I could go back to living in an urban area. I can see Highway 87 from my house, so I know things are happening," Michelle joked. "I love cooking, gardening and taking care of kids."
Their farm grows wheat, barley, spring wheat and peas. "Once we get into April, it's non-stop farming until October. I tell Jim, 'See you in November.'"
Because the children are young, Alyssa is 3-and-a-half and Katelyn is 2, Michelle's full- time job is caring for them and taking care of the home. "I feel like I'm in the 1950s. I make breakfast, lunch and dinner every day. During harvest, I do all the cooking for the crew. That's my task and I really enjoy it. I love feeding people."
Michelle admits her Italian/German roots have given her a passion for cooking. She makes her "Saucy Goodness" red sauce which can be used for lasagna, chicken parmesan, stuffed shells and more. "In addition, I enjoy Armenian food and Mexican food, but I also just love cooking meat and potatoes!"
Jim's love for farming has been passed on to the children. Alyssa adores being in any equipment. She doesn't just want be along for the ride, she wants to run the machinery.
"She is actually learning the gears on the forklift. She's very hands-on. Katelyn likes to be outside, and loves to be a mess. They are really different from each other, but they're both so sassy," Michelle notes. "They help me cook, and we have a Facebook page where we share videos and photos of us cooking together. On the other hand, they also want to be with their dad in the shop, learning to build things. They recently built me planter boxes, bringing the wood over themselves and learning to screw in the boards."
Certainly, safety is paramount, especially with the large farm equipment. The girls are taught to always make sure they can see the driver. They know they're not allowed in the main driveway, and there are certain things in the shop they are not allowed to touch.
Although the family doesn't have livestock— yet—the couple winters a friend's bulls that the kids call "Big Cows" and the dedicated mom is looking forward to getting some bottle calves for them to raise in the future.
Michelle praises raising children in the country because they are allowed to be kids and have a childhood. "They can roam and explore and play outside. You don't see that in large towns and cities. We live 15 miles south of Big Sandy, and that's where we shop. It's wonderful to raise kids in a small community where you know everyone. It's great to be able to have a large vegetable garden. I love the slower pace of life. We know we're blessed, and it's been an amazing lifestyle with each other and the girls. It's simply awesome."
Rebecca Colnar is Director of Public Relations for Montana Farm Bureau and a freelance writer from Custer, Montana.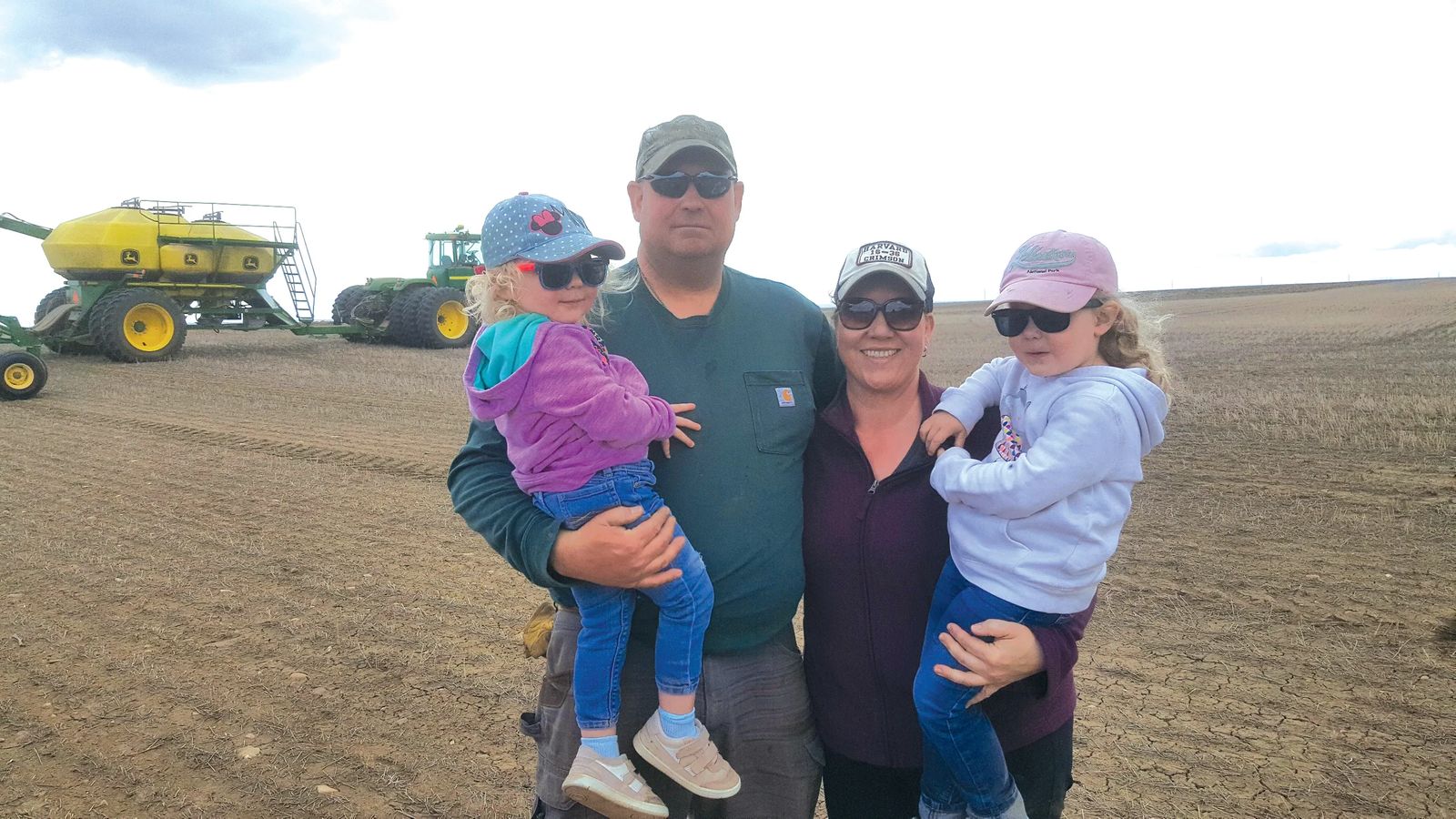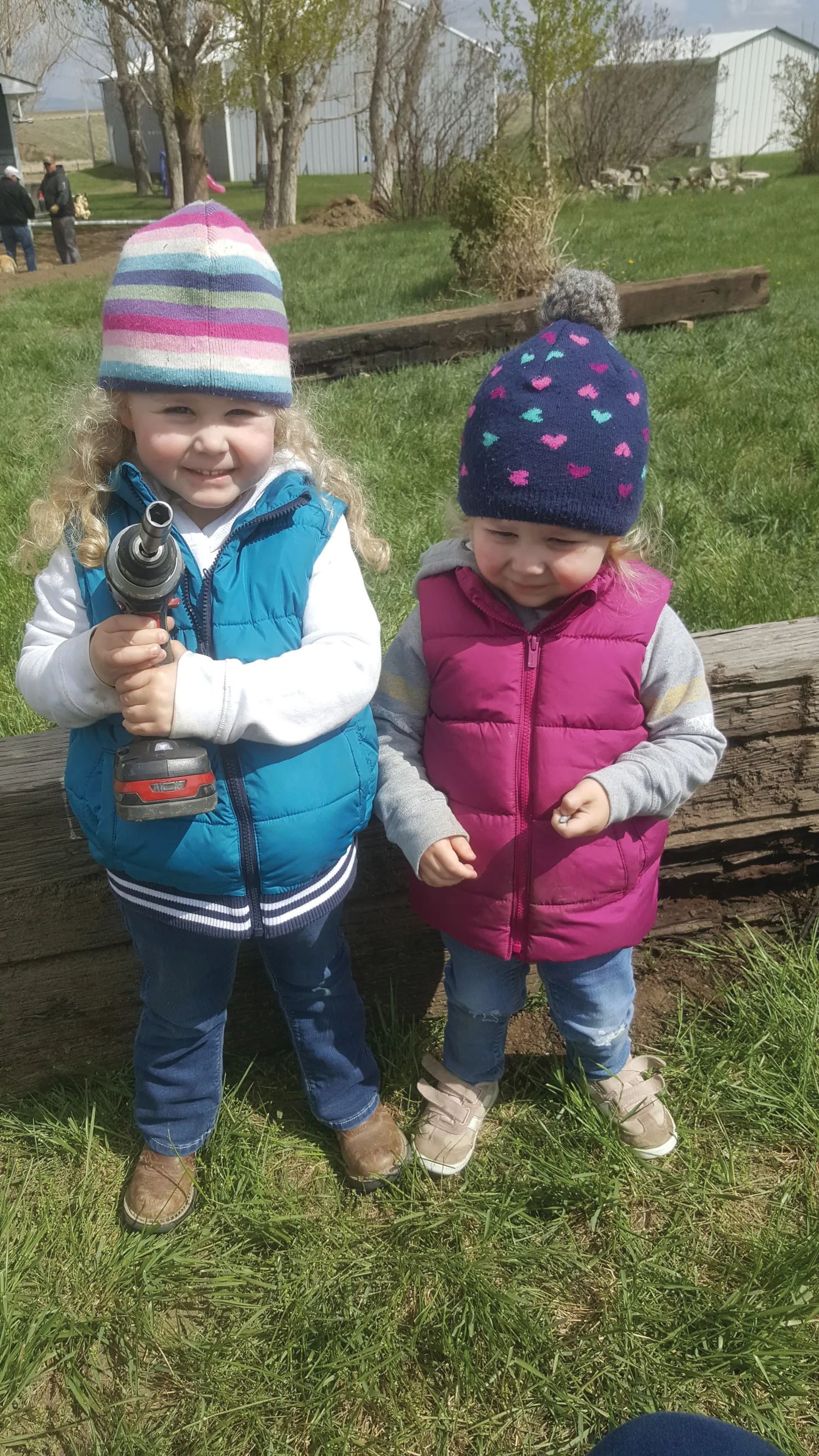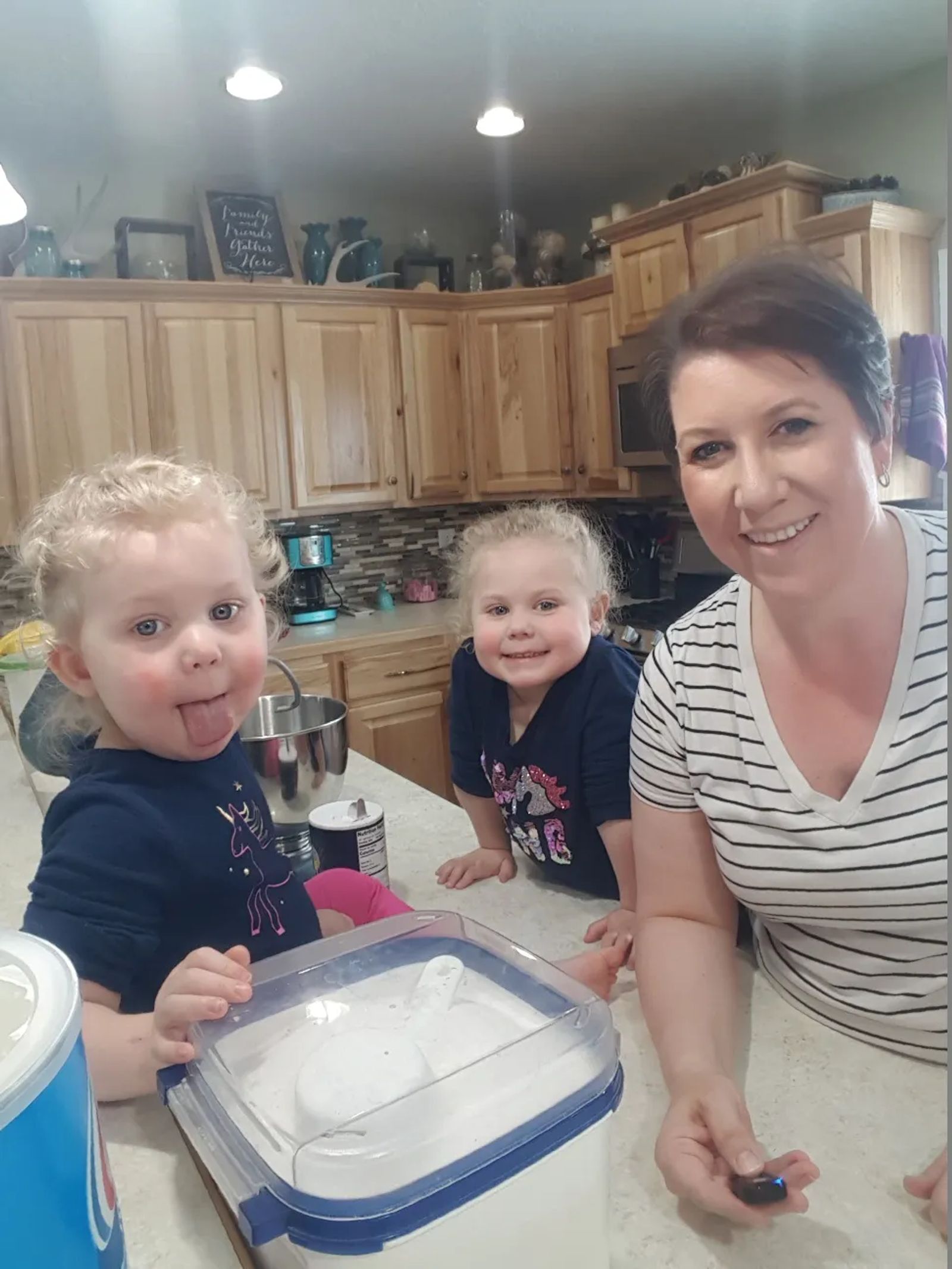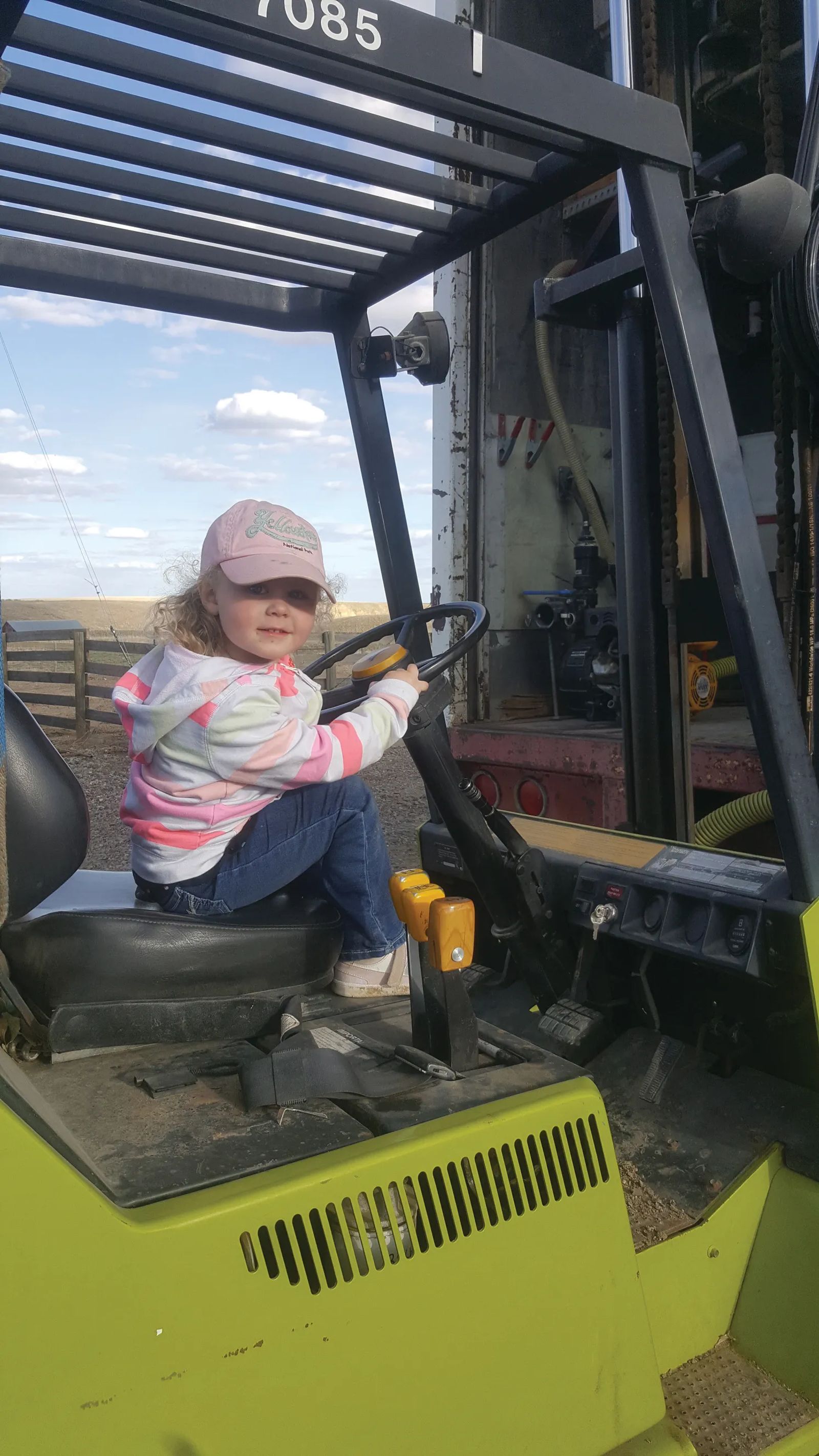 Thank You to Our Sponsors