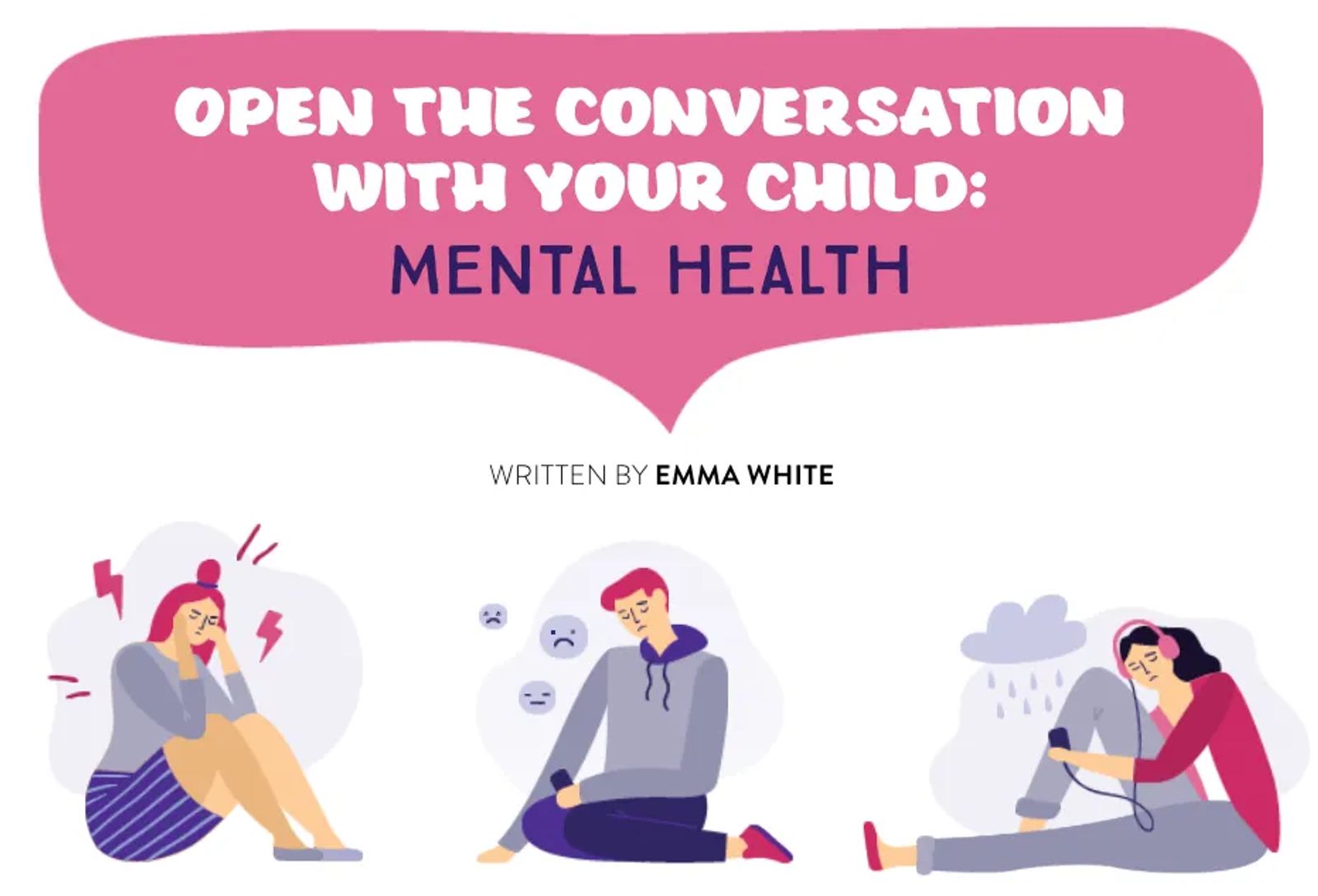 Open the Conversation With Your Child: MENTAL HEALTH
Written by Emma White
Mental illness affects a huge number of people, including children and teenagers. According to Polaris Teen Center, "Approximately one in five teens (ages 12 to 18) suffers from at least one mental health disorder." It is crucial to address the issue with your child sooner rather than later because many of our school curriculums do not provide adequate information surrounding this topic.
My experience with the mental health curriculum was disappointing. We watched out- of-date videos and did not meaningfully discuss the issues that many of us face as adolescents and later in life. One video that aimed to teach us about signs of depression used a stereotypical and outdated approach. It aimed to cover potential symptoms of depression, but ultimately failed to address the complexity of the issue.
Similarly, the education surrounding substance abuse was almost entirely based on scare tactics and failed to address the larger problem of addiction in a meaningful and compassionate manner. Considering how many people in this state suffer from depression, anxiety and substance abuse, it is extremely concerning that we aren't receiving sufficient information from the schools to support ourselves, or others, when struggling with mental health.
It can be tricky to talk to your child about mental health in an effective way, but the best thing you can do is listen, and let them know that they can come to you when they need you. One way to create a safe space is to be honest and straightforward when you are starting the conversation. Tell them why you are concerned, and actively listen to what they have to say. Another important thing to note is that many adolescents may find it easier to talk to someone other than a parent, for example a therapist. Let them know that is an option.
Finally, keep an open mind as you start this conversation. This is especially important if your child's performance has dropped in certain areas of their life, such as school. As parents, it is natural to be concerned about concrete things, such as falling grades or worsening athletic performance. However, it is important to consider that these may be symptoms of mental health struggles.
I hope these tips come in handy when addressing a subject that carries the stigma that mental health does. It is crucial for parents to provide a safe space for their child to vent without ever feeling judged, or as if they are making a big deal out of nothing. One additional way to support your child is by helping them form habits to manage stressful situations.
This can include exercise, getting enough sleep and making sure they have time to recharge in whatever way works for them – whether going out with friends or taking some alone time. The most important thing to remember is that every child is different. There is no universal cure to help your child feel better, so it is crucial that you listen to them and let them express what they need.
Sources: https://www.mentalhealth.gov/talk/parents-caregivers https://polaristeen.com/articles/teen-mental-health-stats/
Emma White is a native Montanan and high school junior. In addition to being part of the Bridgercare/HAVEN Peer Education Team, Emma enjoys cross country skiing, running and exploring the mountains.
Thank You to Our Sponsors