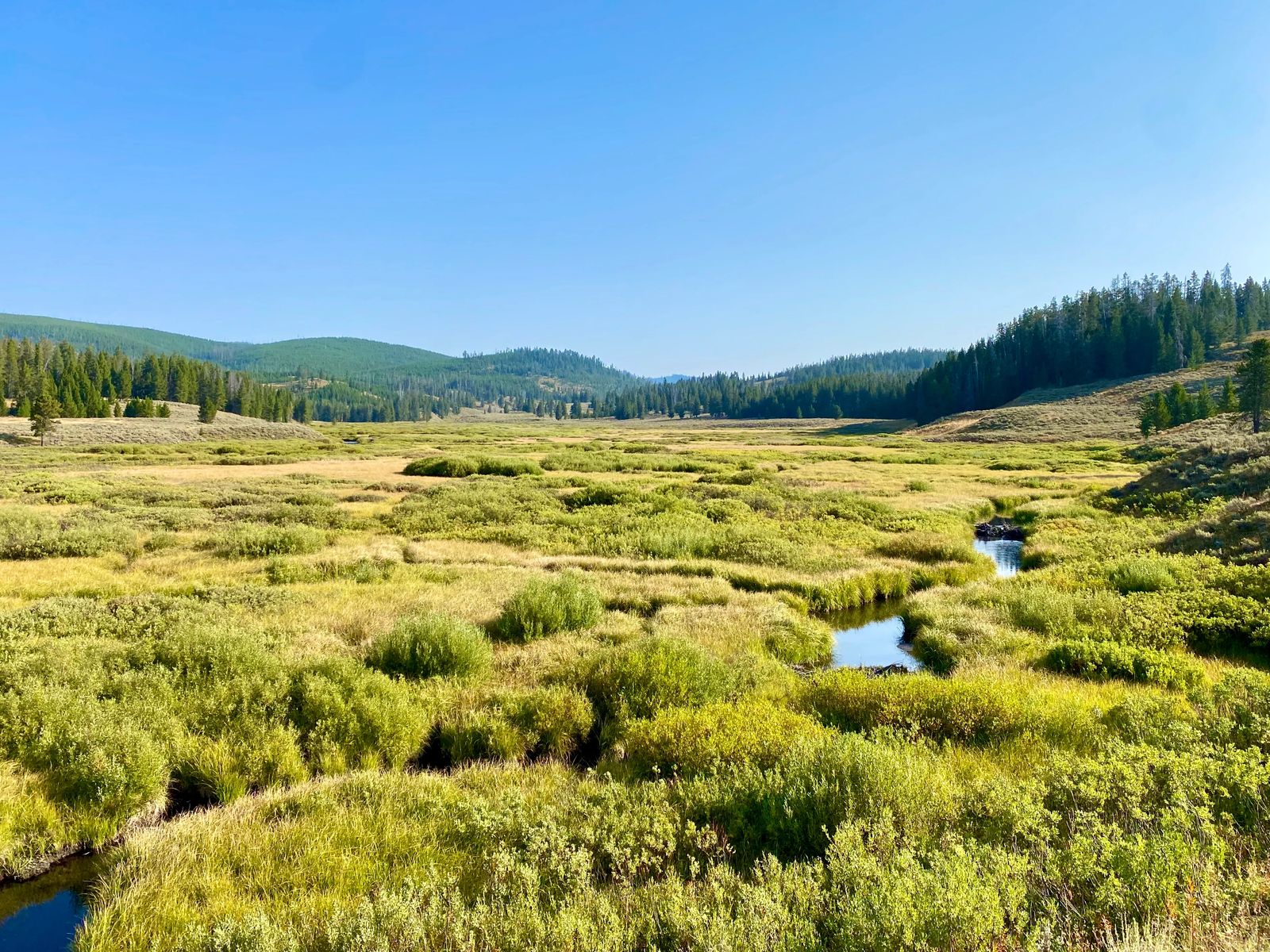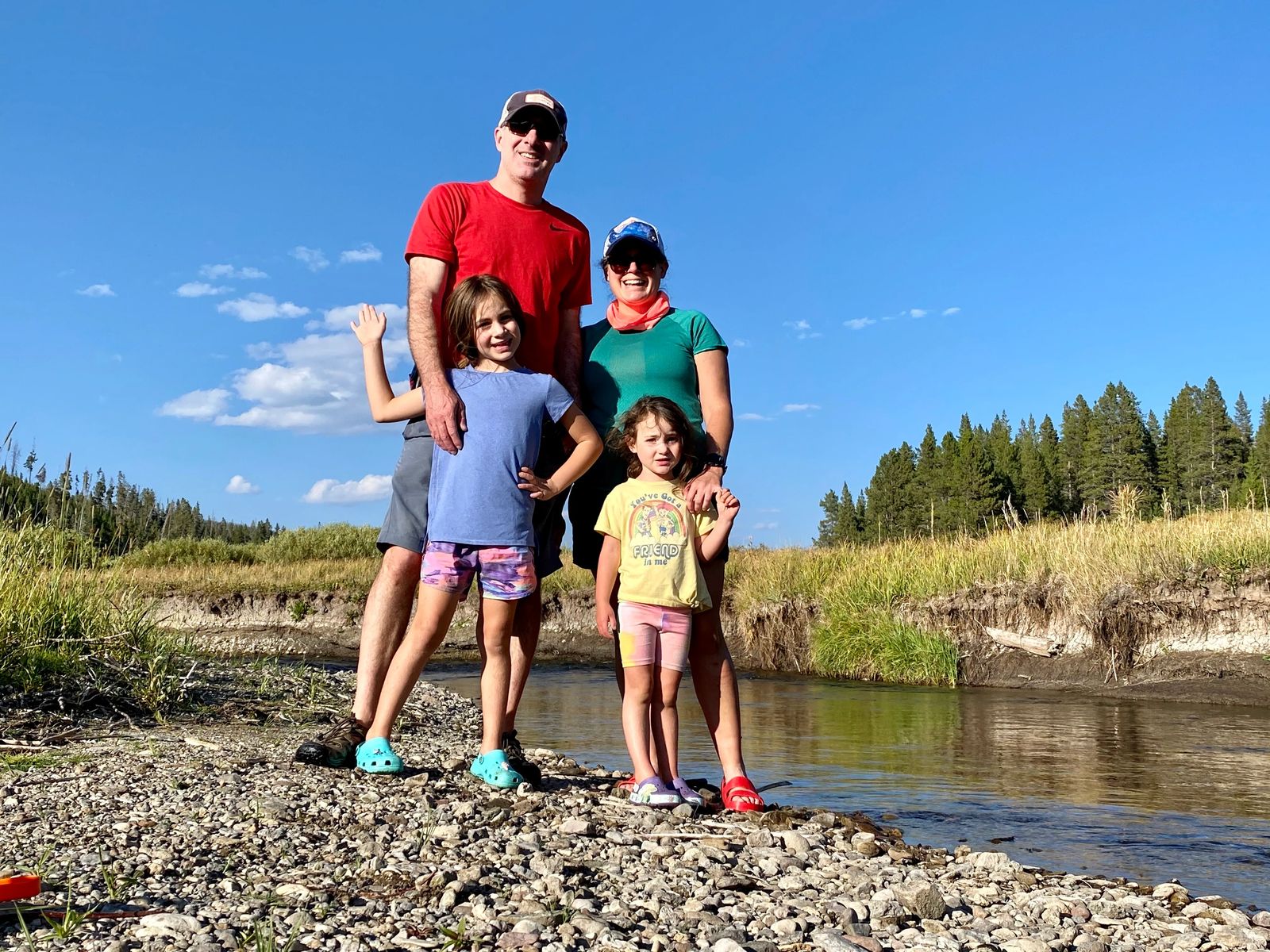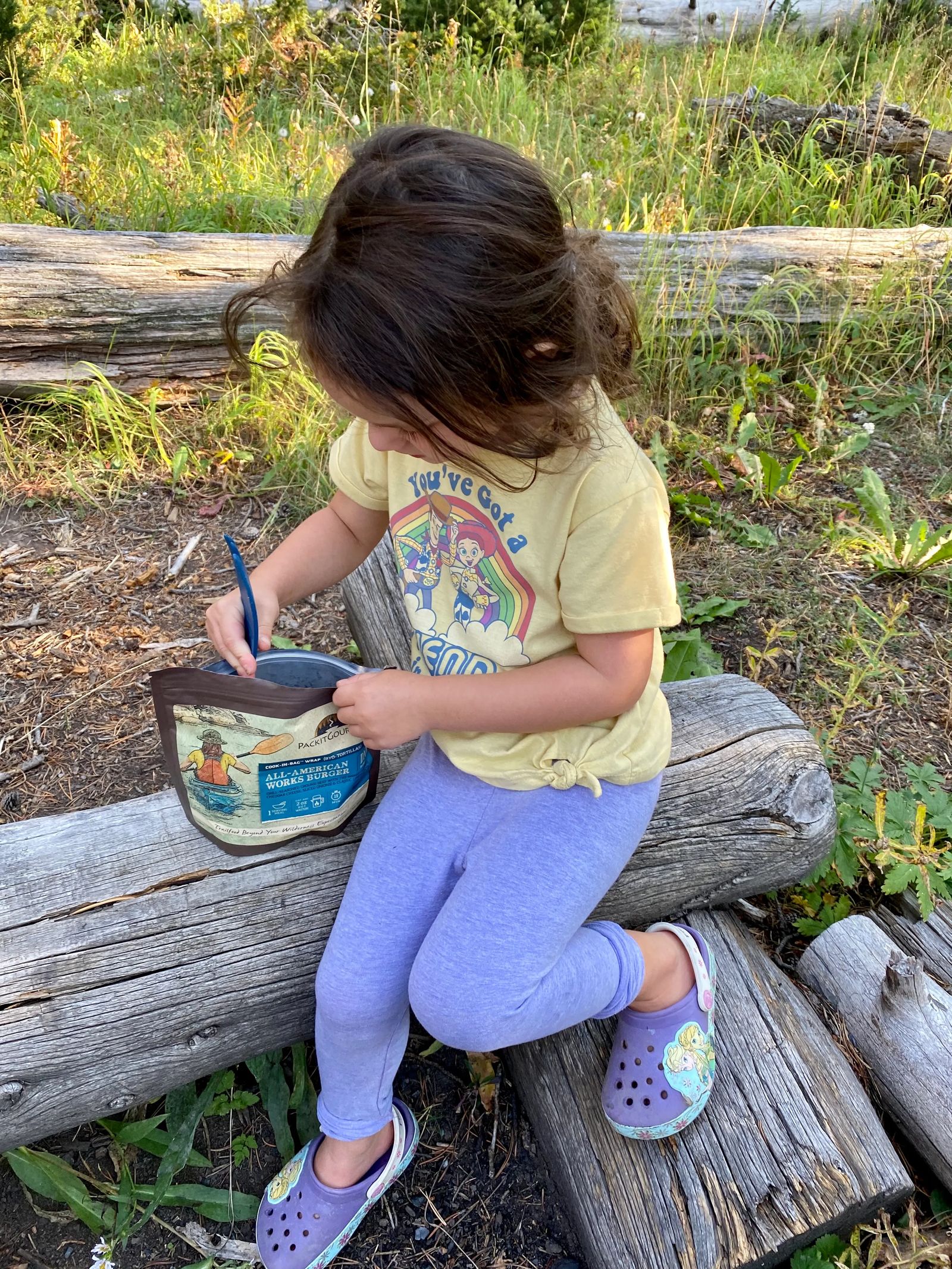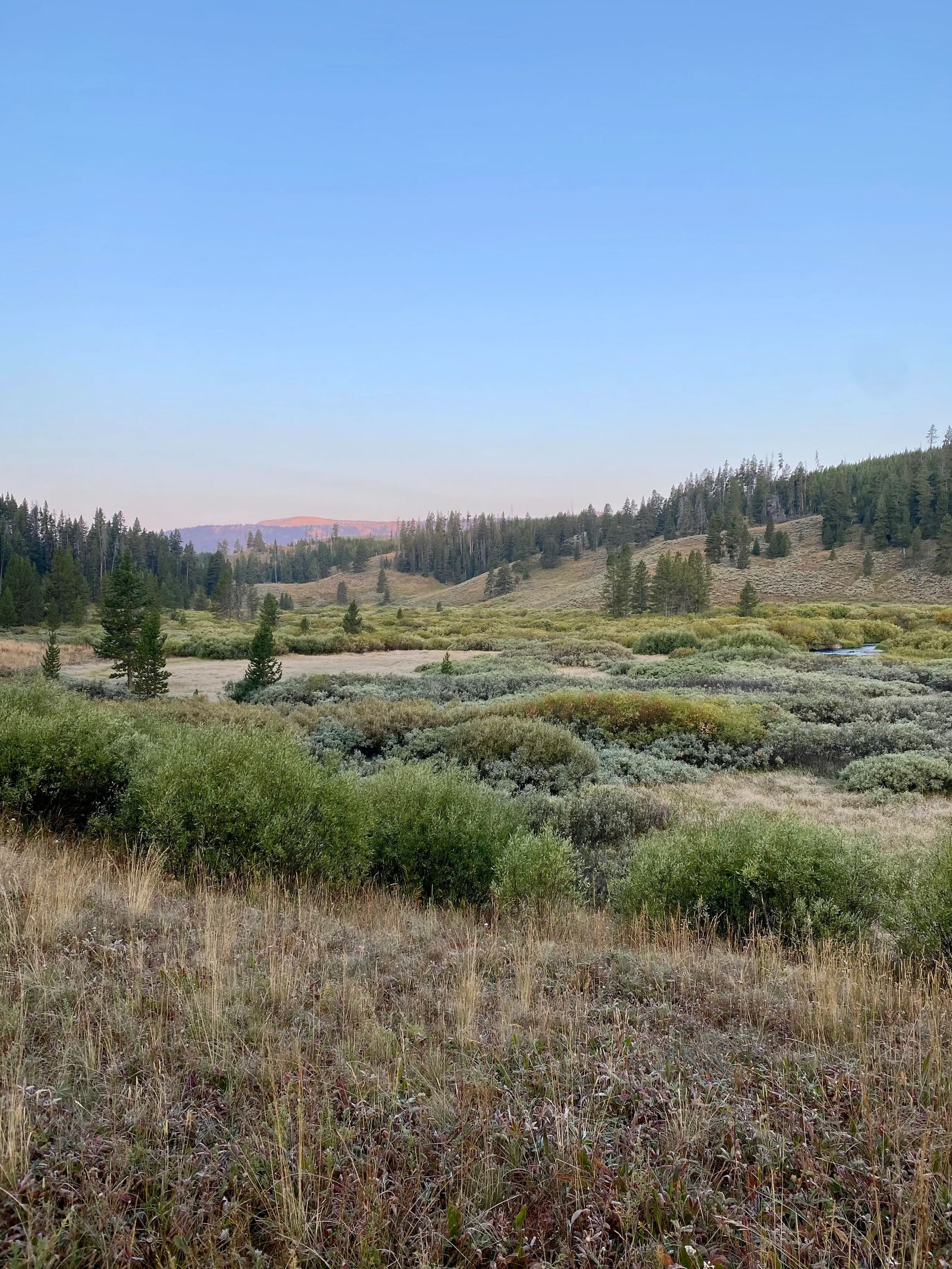 Into the Unknown, by Wendie Carr
October 2020
My daughters (ages 6 and 4) have grown up on Yellowstone's trails—hiking or skiing; either being towed, carried or on their own. They love camping and exploring, and we've been able to add mileage each year as they have gotten older. The one thing we had yet to attempt with them was backpacking. Finding ourselves close to home this summer, yet still eager to get out of the house, we decided to give it a go.
We chose our first backcountry site based on the following criteria: our youngest could cover the distance on her own, it was close enough that my husband and I could comfortably carry everything we needed and it was nestled along Fan Creek. Our girls spend hours playing along the water's edge, so having the creek nearby meant they'd have plenty of fun once we got there.
Over the years I've invested in ultralight gear for myself, but you would never know it once we divided everyone's stuff between our two backpacks. The girls carried hydration packs with their jackets and one stuffed animal each tucked inside, and my husband and I carried everything else: tent, sleeping bags, food, etc.
We set off after lunch, which allowed us to carry one less meal but still gave us enough time to set up camp and enjoy the area before dark. The trail was flat and had a nice mix of shaded forest and open, expansive views. During the first 2 miles, we admired wildflowers and paused to identify scat. After another half-mile we reached the sign for our campsite, which split off from the main trail, and traveled .70 more miles to the site.
Our backcountry site was spacious and well designed. We hung our food from a bear pole and then went to work setting up camp. Our tent site was shaded by trees, on a hill overlooking Fan Creek below. As soon as we unpacked, we took a trail down to the creek and the girls played until everyone's stomachs signaled it was time for dinner. We kept things simple with a dehydrated meal, which we cooked (much to their amazement) right in the bag, and we ate it wrapped in tortillas followed by a feast of mini Oreos. Our girls deemed the freshly filtered water the best they ever had. We headed back down to the creek until it began to get dark, and then watched the sunset from the door of our tent.
I would be lying if I told you that I enjoyed a restful slumber under the stars. I did not—both of my girls used me as a pillow, and as the night wore on, my 4-year-old ended up sleeping on top of me. But as we packed up camp after breakfast and headed out in the crisp air, I couldn't help but announce, "I can't wait to do this again."
Tips
There will be whining Even though our kids spend a lot of time on the trail, we still heard, "Are we there yet?" approximately 2 million times. Push through; it will be worth it when you get there.
Allow more time than you think While my husband and I carried heavy packs and were focused on getting to camp, our girls just wanted to enjoy the journey. We stopped multiple times to look at flowers, identify scat and rifle through the snack options.
Bring twice as many snacks and toilet paper as you think you need Just trust me here. And remember to pack it all out.
Pack extra warmth Early fall backpacking generally means more comfortable hiking temperatures during the day, but mornings at camp can be very chilly. Whatever layer you were planning to pack for the kids, choose the next step warmer.
Don't forget a rope While some backcountry sites in the park have bear boxes, others have poles where you'll need to hang food and other scented items.
Backpacking in Yellowstone
Our site along Fan Creek was approximately 3.25 miles from the Fawn Pass Trailhead off Highway 191. Other options in this area can be reached via the Specimen Creek Trail or Black Butte Trail. Each have backcountry sites within 2 to 2.5 miles of the trailhead.
In the Canyon area, Grebe, Ice and Cascade Lakes all feature sites within 3 miles from a trailhead. In the northeastern corner of the park, Cache Creek has sites that are approximately 3 miles in.
Permits are required for all overnight backcountry sites in Yellowstone, and you can plan your trip by visiting nps.gov/yell.
Wendie Carr is the Chief Marketing Officer for Yellowstone Forever, the education and philanthropy nonprofit partner of Yellowstone National Park. Visit Yellowstone.org to learn more.
Thank You to Our Sponsors