Employer-Sponsored Childcare: The Story Behind XY Learning Center
Written By Alan Moore
In 2018, a long-term team member that was preparing for maternity leave said something I never thought I'd hear: "I'm going to have to resign because I just can't find childcare." That team member was my wife, Mary Moore, the Product Manager of AdvicePay. At the same time, another team member said, "I didn't realize I needed to get on child care waitlists before I got pregnant." Both of these women wanted to continue to work, but the lack of safe, affordable, accessible, and available childcare forced them to make a choice that no one should have to make: parenthood or their career.
Ask any parent, and they'll tell you access to safe and affordable childcare is a necessary condition to accomplishing just about anything, including your job. The above stories were before the pandemic, which has caused the closure of a record number of childcare centers and has reminded all parents that it is impossible to take care of kiddos full-time and be a full-time employee at the same time. Issues surrounding lack of childcare existed long before the pandemic, but they got a whole lot worse starting in 2020.
The birth of our second child led me on a personal mission to solve the issue of childcare for my wife and me, but also for the rest of our team members at XY Planning Network and AdvicePay. We investigated how to provide or connect parents with safe and affordable childcare options for our team as they work hard to serve members every day in their professional roles. This push to find existing childcare solutions for our team members led to the realization that there were very few options in our community. From there began an effort to create our own solution, which has resulted in the XY Learning Center (XYLC). Today, I'm here to tell you all about XYLC, how we serve our teammates, their families, and the community, and our journey to get to where we are.
I want to share this post for two reasons: one, to explain why we decided XYLC was the best option for our teammates, our company, and our community, and two, to share our journey into childcare for other employers who are experiencing the same pain points we were. Because the idea of starting a childcare facility is daunting, especially for those of us with no background in childcare or childhood development, I want to explain our thought process and how other businesses can go about accomplishing similar results at a scale that best suits them, as well as touch on a couple of options for employers of all sizes interested in supporting their team in this regard.
The Problem
We never want team members to be in a position where they feel like they don't have the resources they need to thrive in their roles—whatever those resources may be. As a parent, I don't want anyone to be forced to choose between their career and parenthood. And as an employer, I don't want rockstar team members to feel like they have to leave the company—leaving behind big shoes to fill—because of logistical concerns. This wasn't an isolated issue; in addition to having several parents of young children, several other team members were also expecting new babies. As someone who had a stay-at-home mom and appreciates everything my parents did to make that happen, I also support the decision to leave the workforce, but that should be the decision of the person, not forced by the lack of options.
As we speak today, XYLC is a fully licensed childcare facility with over 60 kids, with its own dedicated building in downtown Bozeman, but that was not the vision that we had way back when we started asking these questions. Our initial solution was to try to connect team members with existing, available childcare in the area. We had no luck—we couldn't find any centers with availability. We were thrilled when we found a center that had recently opened, only to discover it already had a multi-year waiting list before they had even opened. We reached out to local resources and offered to provide funding to help professionals open their own childcare facility, but again we ran into roadblocks.
Our office is located downtown, and opening a facility near our office simply wasn't possible as most homes (where many childcare providers would start out) would be prohibitively expensive to purchase (landlords, in general, aren't fond of their rental property being used for childcare), and wouldn't meet the licensing requirements (like sprinklers for fire suppression). We knew that if we were going to continue to grow as a company, this pain point was going to not only be a problem but would grow with each new team member.
A study released in 2020 showed that lack of childcare was the number one workforce development challenge businesses face in Montana. Existing child care facilities only provided 47% of the slots needed, and that was before the pandemic. At first, we thought this was an issue unique to Montana, but we have come to learn that it is a nationwide problem.
The impact of lack of childcare is not born equally by both parents. Women in the workforce are disproportionately impacted. In 2018, the Center for American Progress conducted a survey showing that mothers were 40% more likely than fathers to report that they had personally felt the negative impact of child care issues on their careers. Parents, and typically mothers, often have to make employment decisions based on child care concerns rather than the pursuit of their career goals or in the interest of their financial situation. On the business side of the story, American companies have reported they lose an estimated $12.7 billion annually because of their employees' childcare challenges. 75% of our team at XYPN and AdvicePay identify as female, so the challenges related to childcare impact a large number of our team.
The circumstances that we were facing here at XY Planning Network and AdvicePay told a similar story: we could either help solve the childcare crisis our team members were facing or potentially lose the invaluable people who make our organizations what they are in the first place. To me, the answer was clear, and I think it makes sense for most other organizations with the willingness to put some legwork in as well. There are a variety of options—from subsidizing childcare or partnering with local centers to the route we took, hiring a childcare specialist in-house, and eventually opening our own licensed center.
Creating a Solution
There are—understandably—many requirements and regulations around childcare facilities. After exploring and coming up short on finding other providers to partner with, we started the research to understand what it would take to just open our in-house solution. The regulations in Montana presented us with our first major roadblock as we tried to move forward. In 2019, as we were moving into a new office, we built a childcare room, sleep room, and we hired a full-time childcare specialist.
Josh Bersin of Deloitte believes the cost of losing an employee can range from tens of thousands of dollars to 1.5–2.0x the employee's annual salary. These costs include hiring, onboarding, training, ramp time to peak productivity, the loss of engagement from others due to high turnover, higher business error rates, and general culture impacts. When I looked at what the two women mentioned at the beginning of this post were making, it was way cheaper as a business to simply hire a full-time childcare provider vs. trying to replace these valuable team members.
Additionally, our in-house provider was a convenient solution for team members who were already coming into the office to work and were able to be right there with their kids. Our new childcare specialist started the process to submit for licensing of our new in-house facility. We discovered through this process, however, that our space would be considered an unlicensed facility, and therefore we wouldn't be able to offer full-time childcare.
Generally speaking, there are two types of facilities in Montana: licensed and unlicensed. Licensed facilities adhere to a variety of specific requirements, which are beneficial to the safety, education, nutrition, and welfare of children but create a very high barrier to entry to get licensed as a child care facility. The other option, unlicensed facilities, come along with very few requirements and regulations. Unlicensed centers in Montana can only have children on-site for less than six hours per day (so 30 hours/week), or a maximum of three days if the children are there for more than six hours (so 24 hours/week).
In order to be licensed in Montana, centers are required to have dedicated outdoor space. Not surprisingly, our rooftop patio—while great for lunches and office happy hours—didn't count as outdoor space. We hoped access to nearby parks would give us a waiver, but that wasn't granted, which meant we were unable to secure a license. (The rules have been updated since COVID to allow for more flexibility, as there are pretty much no locations in downtown areas that have outdoor space.) To abide by Montana law, we could only offer part-time childcare, so we didn't have many team members opt into the benefit because they needed full-time care. It would be an interesting balancing act until we were able to move off-site and fulfill the requirements for getting licensed by investing in a place that included outdoor space.
In May 2020, I was walking home and saw the building that used to be the former Children's Museum in Bozeman was available for lease, and it just so happened to be one of the few places in downtown Bozeman with an outdoor playground area. As an approximately 4,500 square foot facility, we recognized that if we were going to take over this location, it wouldn't just be a center exclusively for our team—it would be a business on its own.
It was at this juncture that we began seeing this as an opportunity to provide high-quality, affordable, full-time childcare and offer hourly drop-in services for the entire community. This was something that the community needed at large, and specifically in the downtown area. Although offices, gyms, shopping, and dining are condensed downtown, there were no daycare options. This is largely because childcare centers are low margin—opening a center requires a capital investment that likely isn't going to deliver an exorbitant ROI (if any at all). And so, in this case, the investment required someone that had motivations beyond profit for opening a daycare center, which we did. In true "Director of Speeding Things Up" form, I convinced the team that this was a good idea, and we signed the lease for the location in May 2020. With no background in childcare, what could go wrong?
Knowing that kids need education, learning and development, nutrition, and exercise, we brought on a director of the center to help build and launch the program.,The pandemic slowed down getting the center renovated and all the required licensing, but in January 2021, we opened the center, and today, XY Learning Center is a fully operational, spacious, and beautiful center. You can see for yourself by taking a virtual tour.
In line with our two-fold vision, XYLC serves both our team members and families from the community—offering full-time care, the option for hourly drop-ins, special date night hours, summer camp programs, and even coverage for school closures for teacher workdays. We have ten XYLC team members on staff and have 60 kids enrolled in our regular care program. 34 of the kids are on-site five days a week.
Team Impact
The XY Learning Center is one piece of our broader overall mission of "Helping people live their great lives" and enabling them to live our core value of Be Well Being You. XYLC gives our team access to childcare with guaranteed spots for them. It addresses affordability with the fact that we can offset and subsidize the price. And that doesn't even touch on the increased productivity and decreased stress for our team members! As we grow, XYLC can have longer hours and more flexibility simply because we're at a bigger scale.
Our goal of supporting team members—in whatever stage of life they're in—doesn't stop with childcare. We offer generous parental leave and flexibility in how and when we work. Through these initiatives, we endeavor to support all parents equally. We have worked intentionally to create a level playing field for mothers from a career perspective, where they are otherwise often put at a disadvantage.
Community Impact
We've only heard positive things from the community, and it's helped build our brand as a go-to employer in Bozeman. Other businesses have been positively impacted as well; I got an email from a downtown business owner who told me that XYLC allowed them to open their doors because previously, they didn't have childcare, so becoming an entrepreneur wasn't in the cards.
Advice for Employers
So how do you implement childcare support as an employer? You have many different options, and there are some great resources out there to help you navigate which direction may be best for your organization. Here are three main directions to consider:
1. Subsidize childcare.
For example, you could subsidize $300-500 a month for everyone who has children. That's a great place to start and likely more economical if you only have a handful of employees that have young kids at any given time.
If you're subsidizing childcare costs, you may be able to take advantage of a tax break up to $150,000. According to the IRS, "the credit is 25 percent of the qualified child-care facility expenditures, plus 10 percent of the qualified child-care resource and referral expenditures paid or incurred during the tax year." To receive the tax credit, employers must complete form 8882.
2. Partner with local childcare providers already in the business.
Talk to providers in your area to see what your options may be and what you could potentially negotiate. Getting into the childcare business has a high barrier to entry, and it is much easier to work with someone already in the space.
3. Consider offering in-house care.
The first thing we did, and the first thing anyone interested in pioneering a solution must do, is research state laws and regulations around childcare. Every state has very detailed regulations. If you are looking for solutions, you need to understand your options.
This regulatory piece was a significant roadblock that we ran into as we began offering childcare on a smaller scale in our current office. Had we not run into the regulatory blocks and space issues that we did, repurposing that room in our office could have potentially worked for us, and a solution like that could work for you, too, with space you may already have.
Your options don't end here. There are some great resources to help you identify potential solutions for your organization and employees. Check out this excellent blog from Gusto identifying seven ways small businesses can offer child care to cultivate a supportive workplace for working parents beyond the three options I touched on above. This guide from Clutch details several other approaches and solutions to consider.
It's also worth noting that our industry suffers from a lack of gender diversity. There are a lot of people talking about how to help bring more women into financial planning, but few have put resources and time into solving a major challenge that women face—childcare. Generous leave policies, flexible work schedule/location, and access to childcare will become major drivers of bringing more women into your firm and the industry at large.
If childcare is a pain point that your organization and employees are feeling and dealing with, there are likely ways you can help find and even provide solutions without stretching beyond your means. Once you offer support to your employees, you'll likely see many of the measurable and immeasurable benefits and returns that we have. In our case, the XY Learning Center is a culmination of the desire we have to live up to our core value of Be Well Being You. We want all our team members to be well as parents and as employees dedicated to their careers—no one should be made to feel like it's a choice between the two.
Alan Moore is the CEO and Co-Founder of XY Planning Network—a support ecosystem dedicated to helping fee-for-service advisors start, run, and grow their own financial planning firms and serve the clients they want.
About XY Planning Network: XY Planning Network is the leading support ecosystem for fee-for-service financial advisors who want to serve next-generation clients, providing comprehensive financial planning services for a monthly subscription fee without product sales or asset minimums. The Network offers a virtual community for new and established financial advisors executing a fee-for-service business model, including compliance services, sales and marketing support, business tools and templates, and a full stack of technology solutions.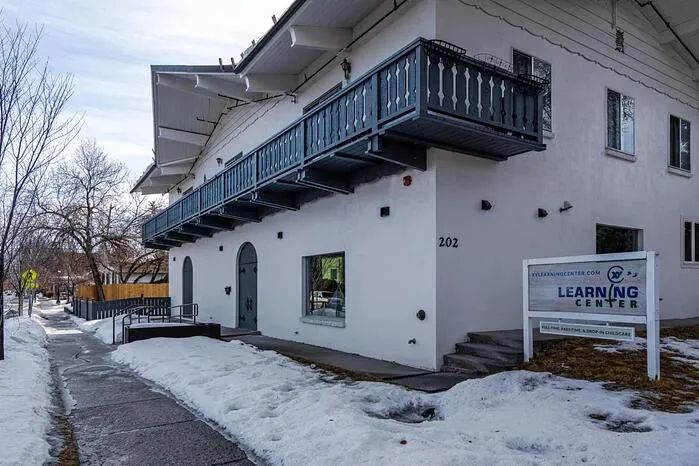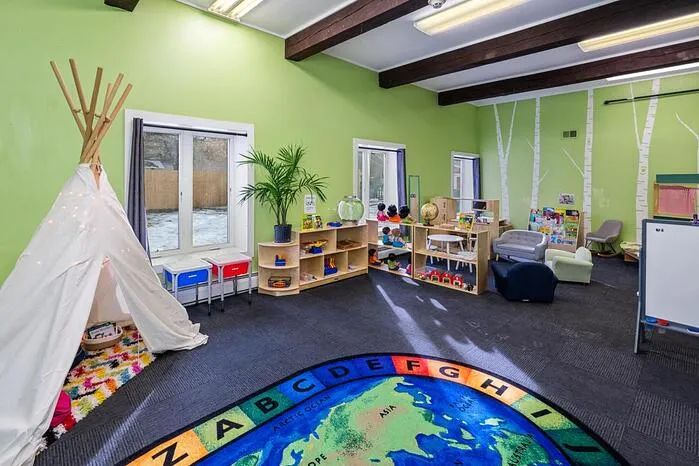 Thank You to Our Sponsors