Brand Inspecting, Ranch Work and Parenting It's all in day's work
Written by Rebecca Colnar
For those not involved directly with livestock, the title "brand inspector" might sound like something from the old days of the Wild West. Even more so, one wouldn't expect a brand inspector to be a young woman toting around an 18-month-old in a backpack. Meet Augi Lewis. She is a county brand inspector working for the Montana Department of Livestock who travels to farms and ranches in Golden Valley County checking that the brand on an animal matches the proof of ownership. Once that is proven, the brand inspector allows the animal to be moved across county lines. Augi is a little different from other brand inspectors, however, in that she is often accompanied by her 18-month-old daughter, Dawn.
"I put her in my backpack and go to work," said Augi. "She loves being around the cows, horses, cats and dogs. Some of her first words were
'Dixie,' the name of our border collie, and 'cow.' I love that she can be involved even at this age. It takes a little longer to get ready to go out, and I try not to go out with her when it's really hot, but we do quite a bit together."
Augi primarily grew up in Worland, Wyoming, but her family owned a ranch in the Nebraska Sandhills until she was a junior in high school. The family often traveled back to help with ranch work. In Worland, they owned 20 acres, had horses and she and her father would help other local ranches on weekends. She was very involved in FFA in high school.
"I really enjoyed FFA because I had the opportunity to be around people in agriculture and around people who were passionate about agriculture," Augi noted. "In addition, we were taught life and leadership skills."
While she was working toward a degree in Farm and Ranch Management at Northwest College in Powell, Wyoming, she met her future husband, Vic Lewis, who hailed from a ranching family in Ryegate, Montana. They were married in September, 2018, and settled on the family ranch. Augi was offered a veterinary assistant job in Harlowton, Montana, which she did for a little more than a year.
"I really enjoyed that job, but it was a 100-mile round trip journey every day, and after a while, spending money for gas and the time it took, I was only breaking even, so I opted to work for a ranch I had worked on previously," she said. "I worked full time for that ranch until it was sold to investors, and now Vic's family owns it. So, I am now working full time there, as well as being a county brand inspector."
Augi says that with the move, Vic can now be with Dawn more. "She can be more involved now and he can take her here and there. I use a Pack 'n Play a lot. It's my go-to for outside activities, and she's also really good in the stroller. When she was really little, she would just nap in the stroller while I worked."
The 25-year-old ranch mom explained that raising kids on a ranch is great. "It will be so good to have her grow up and see what a real work ethic is, and appreciate what's around her because she's helped care for cows or put up hay. She will know where her food comes from."
Best of all, Augi loves that she can bring Dawn to work with her. "If you have a career where you can take your kids with you—it's so worth it."
Rebecca Colnar is Director of Public Relations for Montana Farm Bureau and a freelance writer from Custer, Montana.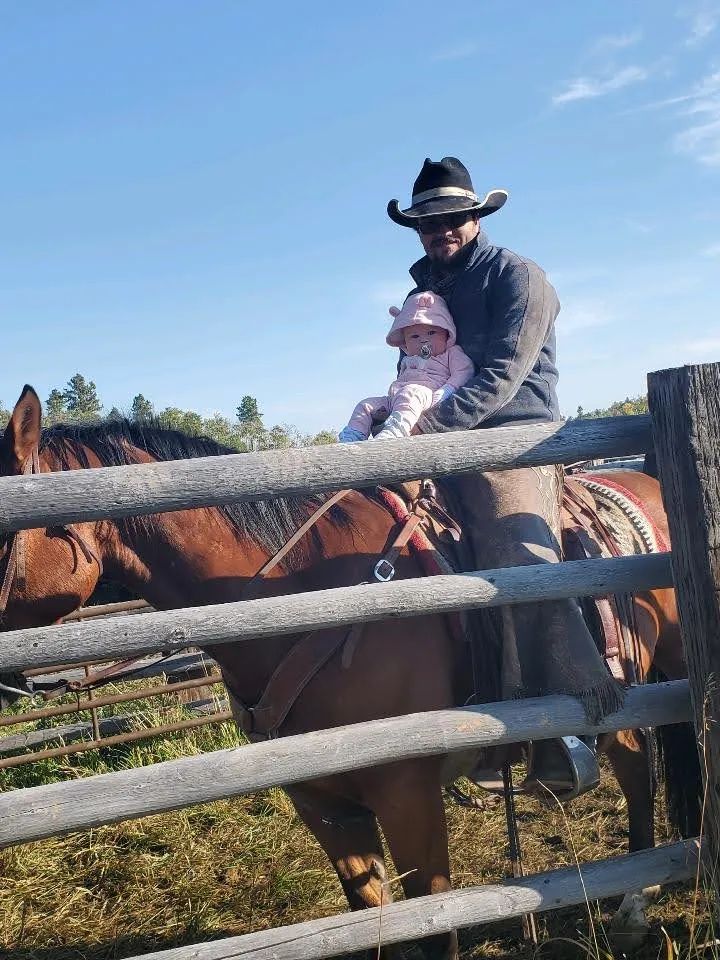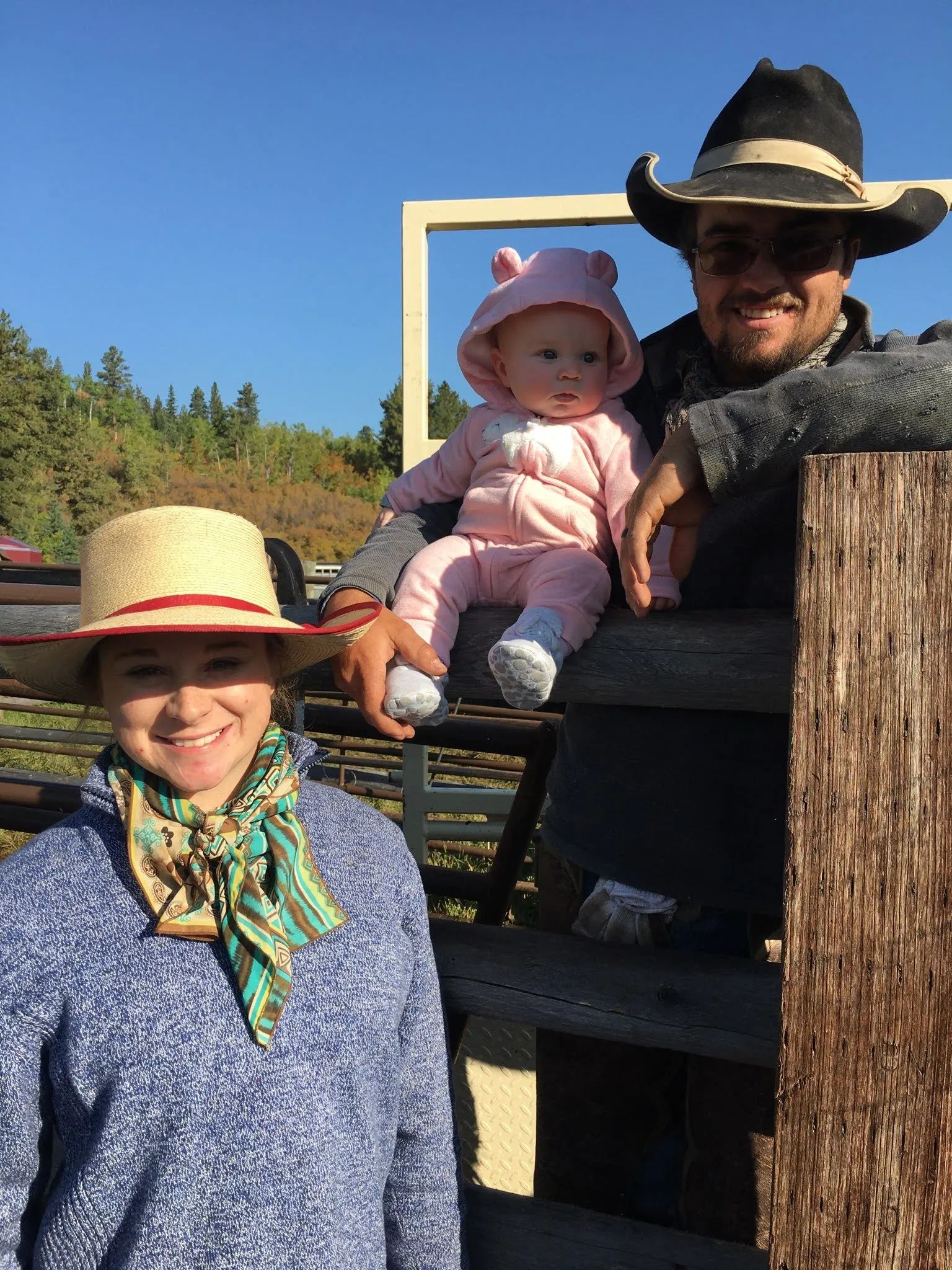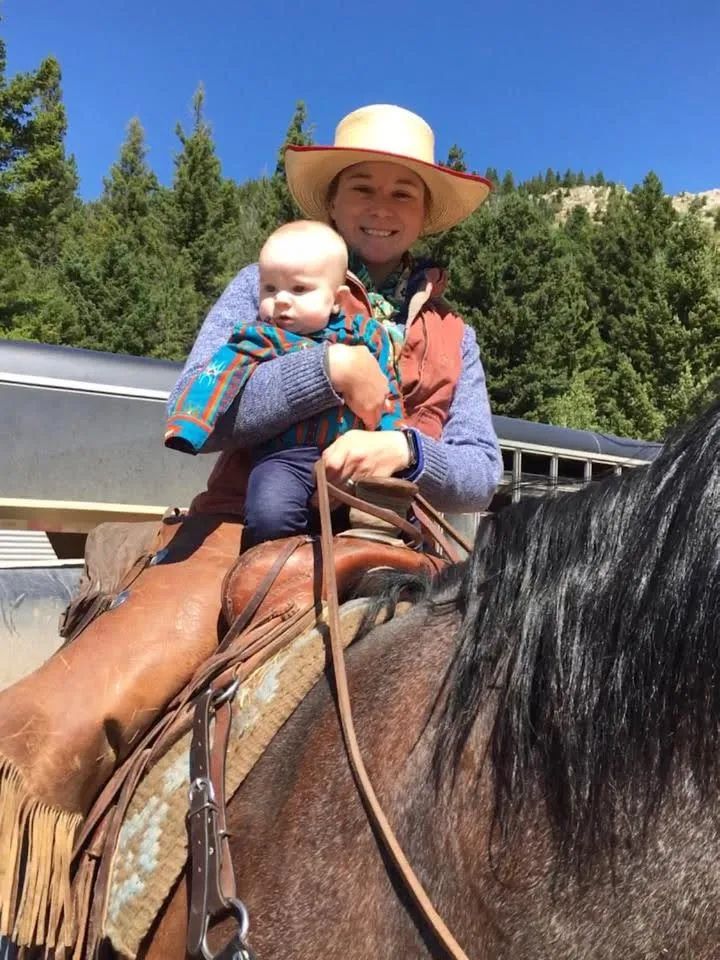 Thank You to Our Sponsors