Wild Horse Island
April 10, 2017
Posted By: Shaunescy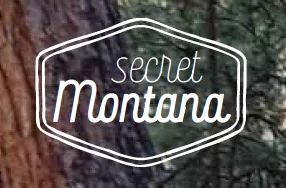 ARTICLE AND PHOTOS BY AMY HORNER
Ah...the open road...do you hear it calling? Right about now, when the days are still gray and cold and spring is only teasing us, I start pining. I start dreaming of bright, colorful days under our warm Montana sky. And then...I start planning. After all, it's only two more months until it's officially summer and school is out.
As a rule, I keep the good things in Montana classified like government secrets – think of that prized huckleberry-picking hill, or the spot on the river with the biggest trout. Yeah, I'm a Montana snob. I like the bumper sticker that says, "Montana is full... I hear North Dakota is nice!" And I actually really like North Dakota, but I want this precious Big Sky land kept just the way it is: quiet and free of the crowds that kill the uniqueness in all the other popular places.
So I was a bit hesitant to divulge a "secret spot," but there is one I am willing to share and it's a doozy. You have to be willing to drive a little bit, so when July rolls around, grab that bag of licorice (because it's fun) and some protein packed string cheese (because the dietitian in me) along with the old-fashioned Auto Bingo game that you've never opened, load up the kids and you're ready for an adventure.
Head west on I-90, and then you decide how long you want to take to get to this great spot called Wild Horse Island on Flathead Lake. As with going anywhere in Montana, the journey is the destination, so enjoy every minute of it, even if the kids are screaming in their car seats. That's where the licorice comes in.
Once you get through the bag of licorice, and the cheese sticks are smeared into the back seats (usually around Missoula or just after once you start up Highway 93), start watching for signs about huckleberry this and huckleberry that. Keep your eyes peeled for milkshakes/ice cream/fresh berries at any number of roadside stands or Montana establishments. I've actually had the most delicious huckleberry milkshakes from Muralt's Travel Plaza (I know, who would've guessed?) just outside of Missoula.
Huckleberries + Montana = summer at its most delicious, in my book.
Just before you hit the south end of Flathead lake, be sure to stop and spend a little time at the stunningly beautiful St. Ignatius Mission, with the Mission Mountains as its backdrop. This charming chapel was built in the 1890s and is unique because its walls and ceilings house 58 original paintings by one of the monks of the church. The first time I saw it, I thought I had stepped into a European cathedral.
Take an extra 10 minutes to stop at a Flathead cherry fruit stand alongside the road...so much fun to ride along and spit out cherry pits while that juicy, sweet pop fills your mouth. If you need more "cherry" than just gorging on these Montana native fruits while you ride along, there is the annual Polson Flathead Cherry Festival, which will be on July 15 and 16 this year. Prepare yourself for fun events like cherry spitting and pie-eating contests, live music, cherry-inspired foods and drinks.
Now, for the grand finale: Wild Horse Island, which has been a landmark in this area since the Salish-Kootenai tribes used it to pasture horses to keep them from being stolen by other tribes. The 2,000-acre island is a state park with private property along the shores. It is day-use only and, to visit the island, you'll need a way to cross the water. If you don't have your own boat or SUP (yes, you can paddle there), there are various local places that will rent you one for a day or even give you a ride over. And it's worth it. Once you get to the island, it's like finding treasure: solitude on the trails, bighorn sheep quietly grazing under the tall pines and, if you're lucky, a close-up encounter of the infamous herd of wild horses.
Fortunately for us, my best friend's family has owned a cabin on the shores of this island for more than 40 years. So every few years we get to spend time in this magical place and visit its four-footed inhabitants. This past summer we happened to be there during a meteor shower. We all slept on the dock – with seven sleeping bags lined up in a row, hoping no one rolled into the lake in the middle of the night. Stargazing at the Milky Way from my sleeping bag as the waves lapped the shore and my children slept soundly beside me, I was reminded again: Montana, there can be no place on earth more special or inspiring than you.
__________________________________
Amy Horner is a Pediatric Dietitian and Certified Lactation Counselor at The Cozy Nest in Bozeman. She supports moms and babies through all feeding stages and is the mother of three wonderful children.
Thank You to Our Sponsors