What's For Dinner Wednesday? Chef's Salad!
August 02, 2017
Posted By: Shaunescy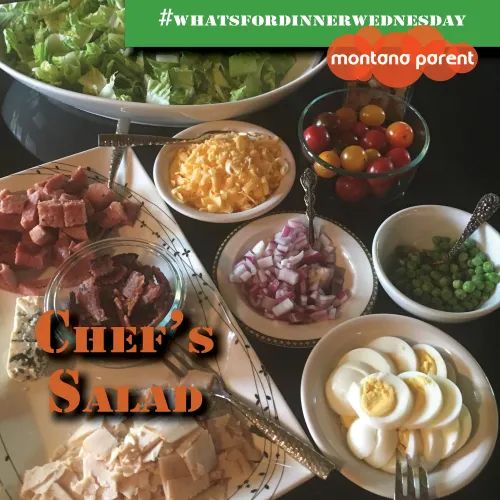 Too hot too cook and you need a hot dog and hamburger break? Whip up a Chef"S Salad bar.
Ingredients:
Lettuce (any variety will do)
Bacon
Ham Steak
Sliced roasted deli turkey (I like Applegate)
Cheese (I offer cheddar and gorgonzola)
Hard boiled eggs, sliced
Red onion, diced
Frozen green peas (YUM!)
Tomatoes
Croutons
Dressing
The only things you have to cook are bacon and ham. Fry the bacon, drain off almost all the fat and using the same pan, fry the ham steak.
Prep veggies and cheese.
Set up your Chef's Salad bar!
Thank You to Our Sponsors