Saying Goodbye to the Family Pet
November 10, 2011
Posted By: Shaunescy
Earlier this week we said goodbye to our family pet of nearly 15 years, and it was one of the hardest, worst, most awful things I've ever had to do in my entire life.
Bar. None.
Perhaps the most ironic part of this whole experience is the fact I don't consider myself an "animal" person, yet I was not at all prepared for the complete and total devastation I felt after saying goodbye to our loyal family pet.
We (myself, Sexy Hubby and "The Junior") - were completely overcome with sadness and a sense of helplessness. Coupled with the responsible for making the ultimate decision that this was to be the final day of our pet's life made for a very difficult time for all of us. Those "life" decisions are not ones I want the responsibility of making.
Our son was just barely two years old when Dutchie came into our family. They've grown up together. Only, Dutchie not only grew up, he grew old. And seemingly too fast. We gave "The Junior"  - who is now 16 years old - the option to go with us to the vet or to stay home. He said, "I want to be there."
We spoke openly with the vet about our pet's lacking quality of life, the fact he couldn't easily stand without help and his overall physical decline. She agreed, that although these are the hardest decisions to make, ultimately, we were doing "the right thing."
It sure didn't feel like "the right thing" - and even now I question our decision, wondering if we should have done more or waited longer.
I cried openly throughout the process, trying to hide my emotions wasn't exactly an option. My son and husband were more stoic, yet, they were not immune to the tears. I tried to comfort my son by patting him on the back, while also trying to comfort our Dutchie with a rub between the ears. As a family, we were all in this together.
We stayed with Dutchie until the end ~ and said our final goodbye. The guilt was staggering. I prayed we did the right thing.
::
My son came home from school today, and once again, we began discussing Dutchie and the aftermath of loss. He said, "You know Mom, I was reading about the grieving process and they say you should wait awhile before getting a new pet."
I smiled.
My son was now the one consoling me, helping me through my grief.
Circle of life, indeed.
::
To our Dutchie - thank you for providing us with nearly 15 years of love, loyalty and kinship.
We love you - today and always.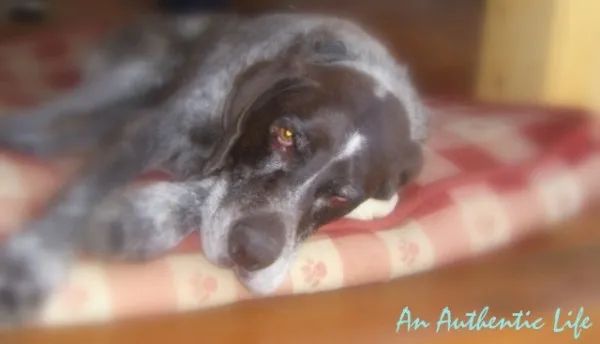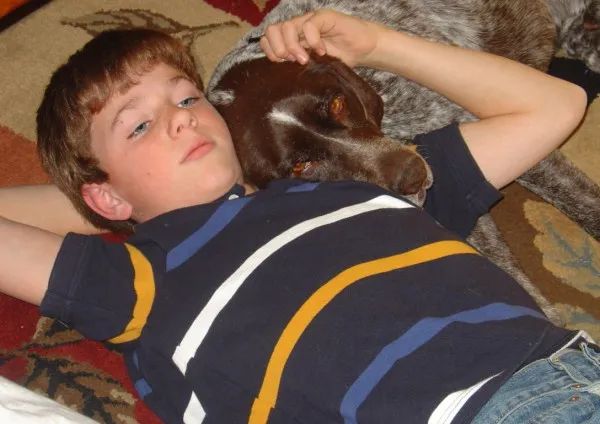 Thank You to Our Sponsors