Relationship Violence
March 10, 2016
Posted By: Shaunescy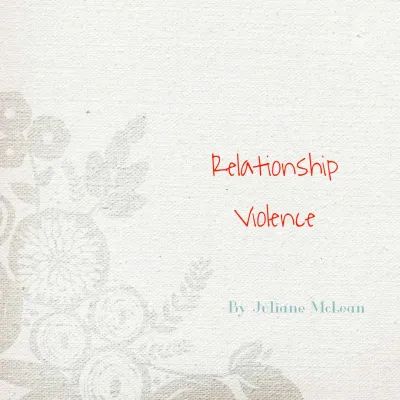 Following is an article that was submitted to Montana Parent yesterday for publication in our April issue. In light of yesterday's tragic events we have chosen to publish it early on our blog, in addition to print next month.
Written by Juliane McLean
Nobody wants to talk about relationship violence.
I write this article with a heavy heart today. Early this morning a woman in our community was murdered by her ex-boyfriend, whom she got a restraining order against less than a month ago. Our community is in shock and pain right now, but will anyone be talking about this horrific crime by the time you're reading this in print? Will we as a community take steps to address the root of relationship violence?
Yes, this can happen in Bozeman, Montana.
Three women are murdered every single day in this country by their husbands or boyfriends and 15.5 million children live in households where they've observed intimate partner violence in the last year. In a long term study by the CDC and Kaiser Permanente in San Diego, CA that began in 1995 with over 17,000 adults, the organizations shed some light on the effect of Adverse Childhood Experiences (ACEs). ACEs can range from being physically, sexually, emotionally abused or neglected, having an incarcerated or mentally ill parent, experiencing your parents' divorce, witnessing domestic violence and more. Most of us have at least one ACE.
The ACE with the most intense negative outcome for the child? Witnessing domestic violence. Children growing up in families with relationship violence are more prone to substance abuse, anxiety and depression, suicidal tendencies and a host of other challenges.
How do we fix this?
There is no magic bullet. There never is. At Bridgercare we focus on educating our community's youth on healthy relationships. We teach about consent and boundaries and respecting ourselves as well as our peers.
Our peer educators, a group of dedicated Bozeman High School students, volunteer their time to teach sexual health education classes to their peers in public schools, put on presentations and workshops for the community, and educate youth served by other programs such as Big Sky Youth Empowerment. Aside from teaching about sexual health, a strong focus is on preventing abusive relationships by empowering youth to set healthy boundaries and create safe and respectful relationships.
This Peer Educator group is now facilitated by Bridgercare and Haven together in a collaboration aimed to create a more comprehensive curriculum for our students and their peers including all aspects of preventing sexual, physical and emotional violence in our community and among our teens.
Do we really need this?
Shockingly, one in 10 high school students has been purposely hit, slapped or otherwise physically hurt by a boyfriend or girlfriend. These teen victims of dating violence are more likely to smoke, use drugs, develop eating disorders, engage in unsafe sexual behaviors and attempt suicide.
While there are resource in our community to help victims of physical and sexual violence, such as Bridgercare, Haven, the Help Center and MSU's SASA and Voice Center, we need to do more to prevent our kids from becoming victims or perpetrators. The ugly truth is that parents not only face the tragedy of their children being victimized, but also of their children perpetrating unspeakable crimes on others.
The Bozeman woman who lost her life had a family. She had children. She had friends. She had a life that has been cut short and it's our responsibility to do what we can to create a safe place for everyone.
If you're interested supporting the Peer Educator Program through Bridgercare and Haven, or if you'd like to participate, please contact Juliane McLean, Development Coordinator for Bridgercare at 406-587-0681 ext. 37 or jmclean@bridgercare.org.
Juliane McLean is the Development Coordinator for Bridgercare and a mother to four daughters. 
Sources:
Elevate Montana – www.childwise.org on Adverse Childhood Experiences
Find out your ACE score: http://www.elevatemontana.org/find-your-ace-score/
Montana Coalition Against Domestic & Sexual Violence – www.mcadsv.com
Thank You to Our Sponsors