On the couch with Dr. Kelsch: Session 28 - What is love?
February 04, 2016
Posted By: Shaunescy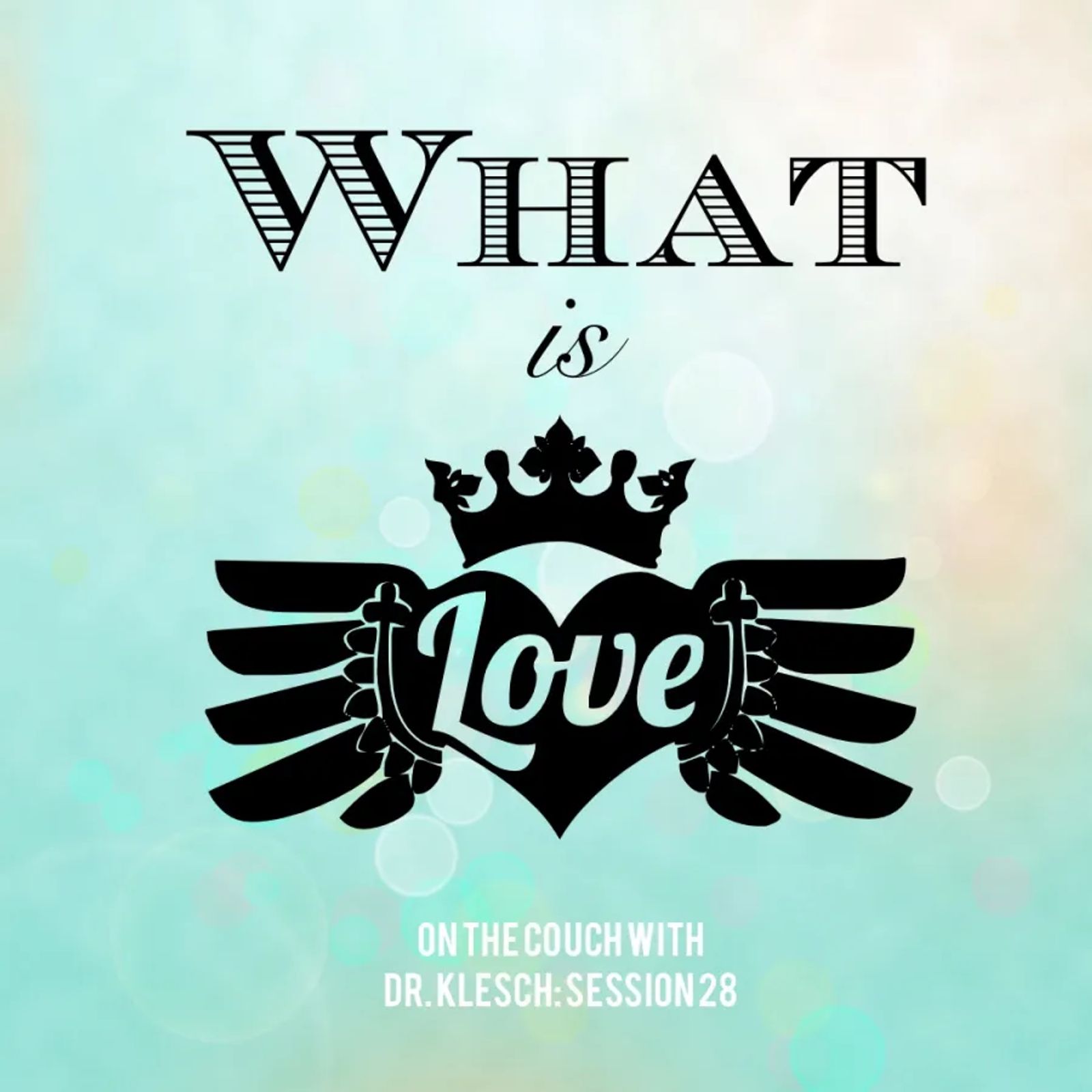 Written by Donna Kelsch
As a therapist, the topic of love is frequently discussed. When reflecting on their definitions of Love as it is expressed in therapy both discuss Christian and non-Christian are describing love according to the biblical definition in 1 Corinthians 13:4-7, which is actually one of the first definitions found in a Goggle search of the word.
So: "Love is patient, love is kind. It does not envy, it does not boast, it is not proud. It does not dishonor others, it is not self-seeking, it is not easily angered, it keeps no record of wrongs. Love does not delight in evil but rejoices with the truth.   It always protects, always trusts, always hopes, always perseveres." There are 14 attributes, no wonder it's a topic in therapy so often.
As a professor, I taught focusing on the positive and instructed my students to teach 'what to do' rather than 'what not to do'.  That being said, there is some merit to understanding the opposite behaviors involved in love.
WHAT NOT TO DO:
Not envy: to be heated or to boil over with hatred, or anger; Not boast: talk with excessive pride and self-satisfaction about one's achievements, possessions or abilities; Not proud: feeling deep pleasure or satisfaction as a result of one's own achievements, qualities or possessions or those of someone with whom one is closely associated; Not dishonor others: bring shame or disgrace to others; Not self-seeking: the act or practice of selfishly advancing one's own ends; Not easily angered: We are not to be touchy, easily provoked, fretful, resentful, suspicious or oversensitive with our feelings; Keeps no record of wrongs: pays no attention to a suffered wrong; Does not delight in evil but it rejoices with the truth: Evil is what is morally wrong, sinful or wicked. Evil is the result of bad actions stemming from a bad character. It always protects, always trusts, always hopes, always perseveres.  Love is hard.
Obviously we would never want to do any of these things to people we love, yet when looking at the definitions I am certain you can think of situations every day in which you have done one or more of these things to a loved one. Times that are appropriate to focus on the negative in therapy is when a spouse has had an affair or a child needs corrected for behavior.  These are times when we may be easily angered or have a desire to keep track of wrongs done to you. But staying stuck in anger or keeping track of wrongs does not promote feelings or acts of love.
WHAT TO DO:
Patient: able to accept or tolerate delays, problems or suffering without becoming annoyed or anxious. Patience is hard for me. Being patient with my children and my husband is difficult and I easily become annoyed with their lack of compliance for things I expect, like doing chores or homework or even move fast enough to get to a function. Interestingly, I have more patience for clients and friends. Sadly, those I love the most, get the least patience.
Kind: affectionate, loving, of a sympathetic or helpful nature, gentle. This is relatively easy with a newborn or when first entering into a new relationship, but when things get difficult, it is harder to keep words and actions to be helpful and gentle.
Always Protect: to keep someone or something safe from harm, injury, damage or loss. The intuitive desire to protect children is strong.
Always Trust: firm belief in the reliability, truth, ability or strength of someone or something. This seems to be the most difficult aspect of love for many of my clients when discussing love, but it is critical to have real love. When dealing with infidelity, I encourage couples attempting to reunifying to trust but verify for the first few weeks and then to move toward trusting without verification. Verifying everything someone says is exhausting. With children, we tend to know if they are being trustworthy and when they prove themselves, we trust more unconditionally.
Always Hope: a feeling of expectation and desire for a certain thing to happen. Hope is exciting - the hope we have for our children and our relationships is a motivating factor in our relationships.
Always Persevere: continue in a course of action even in the face of difficulty or with little or no prospect of success. Persevere refers to commitment. When I was diagnosed with Multiple Sclerosis, I knew my husband, family and close friends would persevere with me through the diagnosis and the treatment. Persevere is the difference between love and like.  Like does not include perseverance.
Love is a wonderful gift to give and receive. So who needs chocolates, lingerie or fondue?
Dr. Donna Kelsch is a licensed professional counselor with Tri Therapy. Tri Therapy provides counseling and assessments for teens, couples and families. Call 406-404-1009 for an appointment or contact her via web at tritherapymt.com or email dkelsch@tritherapymt.com. Dr. Donna lives in Bozeman with her husband and three children.
Thank You to Our Sponsors