Now that school and extracurricular activities are in full swing, so is my refrigerator door.
October 05, 2016
Posted By: Shaunescy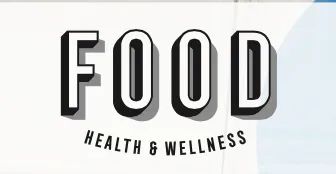 editor's voice
WRITTEN BY LEIGH RIPLEY
Now that school and extracurricular activities are in full swing, so is my refrigerator door. 
It seems like Monday through Friday revolve around food, kid activities, work, meetings, doctor appointments and more food. And let's face it, things have changed since we were kids: More women are working for the benefit/ need of two incomes, single parent families are increasingly common and kids are involved in more after-school activities. Who has time for family dinner anymore?
The typical family is awake before the sun rises and keeps running until well after the sun sets. My kids are getting older and their activities are running later and later. Some days we don't get home until 7:30 when showering and homework take precedence over sit-down family dinner.
But the truth is that we should try to make it a priority at least a few days a week. According to thefamilydinnerproject.org, kids who share dinners with their family several times a week are more likely to have higher self esteem, have a lower risk of depression, are less likely to develop eating disorders and more likely to have better grades and graduate high school.
Even if we can only dine together a few times a week, I do still try to feed my family a healthy, well-balanced meal every night – even if that's as early as 4 p.m. or as late as 8 p.m. How does this happen? I'm a lister and I plan.
Once a week I sit down and plan five meals, each with a specific purpose. 
Meals 1 & 2: A meal that can roll into two, such as pulled pork that can be used for BBQ pork sandwiches one night and tacos the next night or later in the week. Spaghetti and meatballs one night; meatball subs another. Roast chicken one night; chicken noodle soup the next.
Meal 3: A grill night or crockpot meal, depending on the season and weather. Grilling a protein and veggies takes minutes if you've planned ahead, and the crockpot is a godsend. The key is to prep the crockpot meal the night before. When you wake up in the morning, take the pot out of the fridge and let it sit (as it comes to room temperature) until the kids leave for school. Then simply turn it on.
Meal 4: Salad night. I like to incorporate a protein into a salad for a full meal. Leftover steak, grilled chicken, ham steaks, hard-boiled eggs, fish... again – if you are prepared and have what you need on hand, this is a quick, healthy meal. I serve ours salad bar style, so the kids can put whatever they like on their own salad. If you have a child who doesn't eat salad, no worries, just have them make
a plate with the protein and some of the other veggies, cheese etc.
Meal 5: Clean-out-the-fridge night. That's right, open the door and choose your favorite leftovers from the week. If there is nothing left (which rarely happens in
our case), head to the freezer. This doesn't have to be a dinner you prepared either. You may have lunch meat
still hanging around from the school week, how about a grilled turkey and cheese sandwich? Bacon from breakfast still there? I smell a BLT (or a BL for my youngest). Fruit about to go south? Pancakes with fresh fruit.
Other hints: 
» Make a list! Write down what you plan to eat for dinner each night and then take inventory of your fridge and pantry. Next, make your grocery list. With any luck, you only end up at the market once or twice a week.
» Make another list. Whenever you have a particularly successful dinner on the table, make note of it and put it in your regular rotation.
» Reduce your prep at dinnertime. Wash veggies when you get home from the grocery and store them in plastic bags with a paper towel.
» Use your freezer. Don't throw those leftovers away, save them for another day. Lots of things freeze beautifully like soup, meatballs, roasted meat (such as pulled pork, pot roast), taco meat, mashed potatoes, cooked rice, sauces, brownies, cookie dough, cake, etc. Put a piece of masking tape on the container and label and date the contents.
» Take advantage of that clean-out- the-fridge night. It's much more economical to eat what you have in your house than letting it become a science project and throwing it out.
» Save your Julia Child meals for the weekends when you have more time to cook. Don't try to be super chef and roll out rack of lamb on a school night.
Thank You to Our Sponsors