Montana Parent Staff Staycation Favorites
October 30, 2019
Posted By: Shaunescy
In light of the fact that this is the Family Adventure issue, it seemed only appropriate to share some of our staff favorite staycations with our readers. Happy travels ~ Leigh ~
Jessica Geary-Cecotti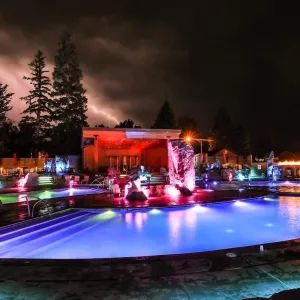 I love it when my sister and her kiddos visit from Washington state. It's the perfect excuse to take full advantage of all the awesomeness we sometimes take for granted, or don't make time for, in southwest Montana. Here are a few of the adventures we tackle (other than the obvious YNP) when they are in town:
Bozeman Hot Springs (81123 Gallatin Rd., Bozeman): Sorry kids, unless the water is hotter than my core body temp, I'm not getting in. That's one reason we love stopping at the hot springs, because my sister and I will actually swim and play so that everyone has a great time.
Tubing down the Madison: This is so much fun! It takes a little planning if you aren't using a shuttle service, but it's totally worth it. The water is typically very shallow (so somewhere near my core body temp) with mild rapids. We took our youngest when he was a year old, and it was just fine. Make sure to pack food and drinks. Do some research the day before and please help keep the river clean!
Montana Grizzly Encounter (East of Bozeman on I-90, exit 319) : The only way I want to see a grizzly… This place is super cool, quick and educational. You get to see grizzlies up close and learn about bear safety, helping keep you and the bears safer. This is something to do on your way to Livingston or Chico Hot Springs.
Dinosaur Park and Dirt Jumps (1707 Vaquero Pkwy., Bozeman): We can easily kill half a day on the play structure, shredding the bike jumps, strolling around the ponds, climbing the rock wall and picnicking. Now that the new Story Mill Park (600 Bridger Dr., Bozeman) is open, it will definitely make the cut too).
Eating good food!: No proper staycation is complete without some major culinary indulgences. We aim to try new places, but here are a few that are kid- and parent-friendly: Ale Works, Bridger Brewing, Mountains Walking, Sidewinders, Mavens Market, Sweet Peaks, Chocolate Moose and Nova Cafe.
Cora DeSantis
Butte! Stay at the Finlen Hotel (100 E Broadway St., Butte ) – it's said to be haunted. Having stayed there half a dozen times myself, I don't believe the hype but – if you're prone to teasing your kids – it will do.
Tour the Berkeley Pit (350 Shields Ave., Butte), a former open pit copper mine that is one mile long and half a mile wide with a depth of 1,780 feet, which is filled with heavily acidic water. Your kids' eyes will pop out of their heads when Butte folk talk about the guy who tried to go in and burned himself up to his waist!
Take the Underground Mine and Butte Historical Tours. The Historical Underground Tour is super cool and includes a Roaring '20s Rookwood Speakeasy, a replica of a 1950s Barber Shop and the Old City Jail. Shopping is as unique as it gets, from downtown antique stores to Irish pride shops. Front Street Market it a must-see with an enormous, almost overwhelming selection of food from around the world (grab some frozen pasties before you head home).
Evenings are fun and easy because all of the restaurants and bars are within walking distance of the Finlen (including my favorite, Maloney's, with its display of the code of mine signals and pinup girls in the bathroom). Uptown Café is a very nice, really good restaurant but might be too upscale for busy little kids. If you're looking for something more loose, try Sparky's Garage or Fred's Mesquite Grill. Lydia's is always an experience too – if you've never been, it's an old supper club located across the street from the airport.
Sandra Jacobs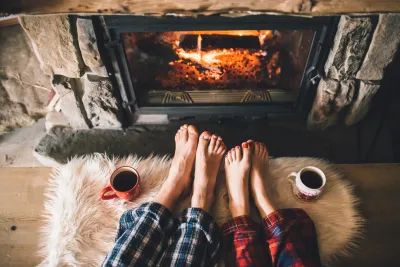 I do this for one week every summer, and when Leigh asked me to share my staycation ideas for the holidays, it got me thinking about trying it during the busier months of the year as well. I block out my calendar – sometimes months ahead of time and … I don't do a damn thing. That's right. I keep my calendar clear of any commitments. And in today's day and age, you really have to be committed to a restful home staycation where you stay… at home. You'll be challenged by work, friends and appointments to invade your do-nothing staycation, but, mama, you've got to guard that calendar like the mother of a 2-year-old guards her toddler's nap time. It may be rough at first, but the decompression and connection that comes with nothing you have to do is so worth it! Who knows? You may even get a house project or two done, but don't plan on it or put it on your calendar.
Leigh Ripley
If it's a grown-up staycation, my vote is the Sacajawea Hotel in Three Forks . Hands down, Pompey's Grill is one of my favorite restaurants – enjoy happy hour on the sweeping covered porch of this historic hotel, followed by a relaxing, decadent dinner at Pompey's. Next, it's downstairs to the Sac Bar for live music (weekends) and when you're spent, all you have to do is head back upstairs to your cozy hotel room. Done!
If it's a kids-in-tow type of trip, I've said it before, and I'll say it again… Fairmont Hot Springs . This is a multiple-day vacation. Either book a room at Fairmont or find a local Airbnb (usually cheaper than Fairmont) – either way, make the Fairmont area your home base. Enjoy the Fairmont Hot Springs indoor and outdoor pools, a 350-foot enclosed waterslide, the Water's Edge Dining Room, Whiskey Joe's Lounge, a full-service spa, miniature golf, a playground and a mini farm right outside your room.
Butte is a mere 20-minute drive from Fairmont. I second everything Cora mentioned regarding a visit to Butte.
Head over to Anaconda one night for dinner at the Haufbrau – the entire family will love it. Not only do they serve something everyone will enjoy, but this 50-year-old iconic restaurant offers a full bar and arcade too.
Finally, you can't be in this neck of the woods during the winter without a trip up to Discovery Ski Area. This place is super affordable (sort of unheard of these days) and is so much fun. There's terrain for everyone from the day-one beginner to the self-described "expert." Disco has three faces: the front side has a lot of groomers, a terrain park and a lodge with particularly yummy food, hot chocolate and cold beer. The backside offers some steep, groomed runs and mogul fields. And, most notable, is the Limelight north-face with double black tree-filled runs, narrow chutes and some of the best fresh powder you will find without a heli ride.
Shaunescy Willard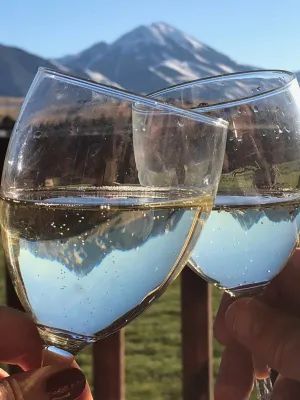 Friends of ours recently purchased property with a couple of cabins about a mile north of Emigrant. Since then, we've been fortunate to get to know the Paradise Valley much better. It's such a beautiful area and having the time to soak in the spectacular views and explore the quirky spots has been refreshing.
Obviously, the largest perk of the cabins is their close proximity to the northern entrance of Yellowstone Park. But you can also soak year-round at the Boiling River, Chico Hot Springs or Yellowstone Hot Springs. During the summer there is live music at the Old Saloon and the Pine Creek Café. Hike Pine Creek Falls, visit the Petrified Forest at Tom Miner Basin, float the Yellowstone River or just have a picnic and put your feet in the water and look for agates. Indulge in great food at Sage Lodge, the Old Saloon, Chico Hot Springs and various spots in the quaint towns of Livingston and Gardiner. Bonus is that you can stay there too. Check it out! Paradise Ranch Retreat: Airbnb number is 31345164 or VRBO is 1527716.
Thank You to Our Sponsors