Family Love This Valentine's Day
February 13, 2012
Posted By: Shaunescy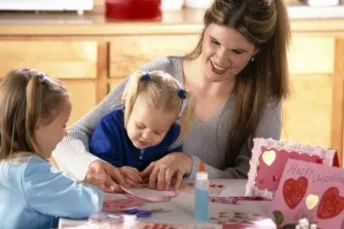 Valentine's Day is nearly here. If you're like me, you haven't sent out one card, bought a single box of chocolates or made romantic dinner plans. But it's not too late. You can still celebrate February 14 with the people you love, around your dinner table. 
This year, instead of focusing on just one sweetheart, why not make it a family affair? Gather the whole family at home for a Valentine's dinner party. Turn off the cell phones, computers and television. Tell everyone to dress up a bit for this special holiday dinner.
Then have your family help decorate the table with red and pink hearts or take a few minutes to help your kiddos write out Valentines to exchange at the dinner party.
After supper make dessert together. Try making something fun and sweet like ice cream sundaes with all the fixins or red velvet cupcakes that each child can individually decorate.
Cap the night off with a family flick or reading a good book with everyone present.
Valentine's Day is all about sharing the love. Why not share it with all those you love?
Thank You to Our Sponsors