Big Sky Country State Fair - July 18th through 24th
June 01, 2016
Posted By: Shaunescy

July 18 -24, 2016
Monday-Tuesday:  Open all day, free to public
Wednesday-Saturday:  Noon - 10 p.m.
Sunday: Noon - 5 p.m.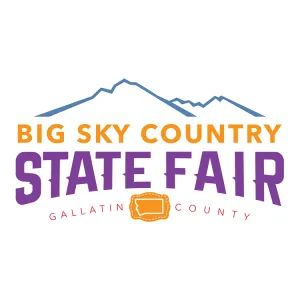 Mark your calendars! This years Big Sky Country State Fair is coming to the Gallatin County Fairgrounds on July 18th - 24th. Featuring Live Music and Entertainment, Carnival Rides, Animal Events including many favorites from years past. Check out the new Gallatin County Fairgrounds website at  http://www.406statefair.com for updates as they become available!
Thank You to Our Sponsors