Amber waves of grain provide amazing landscape for raising kids
May, 2020
Although Nikki Hall Bandel grew up just south of Montana's Golden Triangle, she didn't know much about farming until she married into the Bandel family.
"I grew up in Great Falls and was probably one of those people who didn't know where bread came from," admitted Nikki, who is now comfortable running the equipment that harvests wheat, which will become the flour to make the bread.
Today her job runs the gamut on their busy grain farm in Floweree. "I don't have a specific job, except at harvest time when I cook forall the crew, but I pride myself on being able to help when needed. I can get trucks to the field, order fertilizer, relay messages or be a chauffeur. I like to get my hands dirty when they need me and I like the challenges that farming brings. I have been known to drive the combine or the tractor if my husband, Jess, or his dad are short on crew."
The busy mom not only pitches in on the farm but stays busy raising two kids and being an X-ray technician at Benefis Hospital in Great Falls.
"I work at the hospital mostly while the kids are in school. The hospital knows and understands that harvest comes first, and chances are they won't have my help during the summer," Nikki said. "I don't enjoy the stress of trying to plan when harvest will be, because you never know when it will pop up."
The Bandels have two children Blake, 12, and Taylor, 9. From the time they were young, both have been interested in farming and love helping their dad and grandpa.
"When they were small, they enjoyed simply riding in the trucks and tractors. They would get small lessons in the shop on how to build things. Over the last couple of years, the kids have taken on most of the mowing around the farm, and that is a huge time saver for all of us," Nikki said.
Blake is starting to get more involved by driving some equipment on the farm. Last year he rolled the peas while his dad finished seeding the field. Although Blake was alone in the tractor, the Bandels have radios to stay in touch.
"Jess has taught all of us that if something beeps or an alarm goes off, just to stop and call, as he is always there to help," Nikki said.
Taylor pitches in by making lunches at harvest time and helping Nikki in the kitchen. "Although I can't seem to get her to do the dishes," Nikki laughed. "She really gets into it by making menus and giving everyone lots of choices. She knows that her dad and grandpa love chocolate chip cookies so she usually makes a couple batches of those. She is learning to drive, but does a lot better on the four- wheeler."
Nikki explained that raising kids on a farm teaches them that hard work pays off and things don't come easy. "Not everything always goes the way you want it to, but usually you can find a solution to the problem if you stick with it," Nikki said. The two youngsters have had to learn about priorities and learn how sometimes they can't go have fun until the work is done. In summer, while most of their friends are having family vacations, the family is farming. However, there is still a lot of fun on the farm with some of the "toys" most city kids don't have.
The farm mom has had conversations with friends about providing the absolute best forkids and families, which has led to conversations about GMO products, gluten-free and organic. "My comment to them is if you want to know more about your food, always ask the people who are producing it. A lot of the new trends consumers follow are based solely on media input for marketing purposes only. Just because it's the new wild craze doesn't mean it's the best."
Rebecca Colnar is Director of Public Relations for Montana Farm Bureau and a freelance writer from Custer, Montana.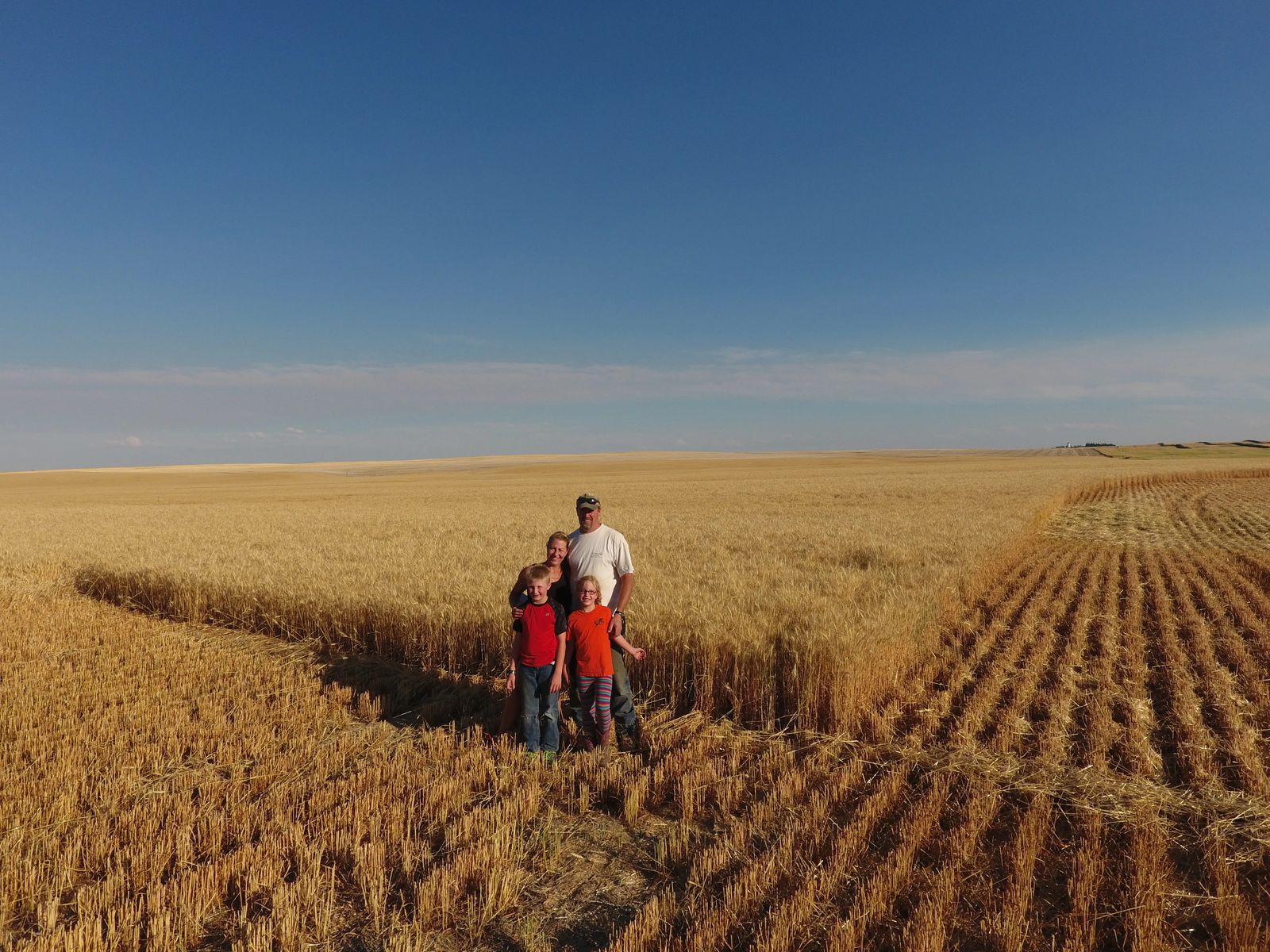 Thank You to Our Sponsors