All About Livestock on the Cosgriff Ranch
Written by Rebecca Colnar Photos by Cosgriff family
Growing up on a ranch where both her grandma and her aunt played an integral role, Kari Cosgriff had amazing female role models.
Kari lived in Big Timber for her first seven years, then moved when her parents purchased a small acreage on her grandparent's ranch in Melville. This move gave Kari an opportunity to be more involved. "Those strong women were the main workers on the family ranch," she says, "and I really looked up to them."
The move also led Kari to her future husband, Rocky, who she's known since high school and married 12 years ago. Rocky was working for a ranch in Wibaux when the couple had the opportunity to move back to his family's ranch in Melville in 2009. They have continued the family tradition of raising beef cattle and hay and have two children: a 7-year-old daughter, Dally, and 6-year-old son, Kasen.
The kids are fully integrated into the ranch. "They do everything we do," said Kari. "Since they were born, I've toted them around with me. They've had to ride in their car seats in the tractor and when moving cows. They have been with us every day of their lives, doing what we're doing."
Since working with cattle is a large part of the ranch, the children help during calving by checking the cows and moving them down the alley. During fencing projects, the youngsters hand clips and staples to their parents.
"We gave each of the kids a 2-year-old heifer of their own that will calve this year, and we got them their own sheep, as well," said Kari. "Since sheep are about their size, raising them is 100% their project. They will breed them, lamb them and feed them. Dally could run this place! She bosses us around and yells at us if we're slacking when the cows are coming up the alley."
The Cosgriffs have an appropriately sized allterrain vehicle for the kids to use when helping to check cows, and they are expected to use the appropriate safety equipment. Kari has taught ATV safety classes at the local farm fair and constantly lectures her children about safety. They know to never go under or behind equipment because whomever is driving might not be watching out for them.
The kids go to a rural school in the small town of Melville. Kasen has six kids in his class; Dally has three. All of the kids have the same ag background and enjoy school.
The ranch mom is increasingly trying to teach others about beef and agriculture. "I'm frustrated about the misrepresentation of beef, ranching and agriculture in general. Farmers and ranchers aren't villains. In fact, ag people are the strongest environmentalists out there.
We have to take care of our land to keep it sustainable and uphold the highest quality standards raising our livestock. In addition, people are so uninformed about what fake beef is. You'll read that it's non-GMO, nonprocessed, but it's really unhealthy, processed junk. I wish people would talk directly to ranchers to hear exactly what goes into raising cows and producing food that is healthy."
Because of the ranching lifestyle, the kids get to be with their parents all of the time. "We try to make things fun so they enjoy this and don't get burned out on it. I'd love to see them come back to the ranch someday. But we've told them that when they get older, they may go work somewhere else for a while and might come back with better ideas."
For now, the Cosgriffs will enjoy ranching even during the upcoming holidays. Kari pointed out that because they are feeding cows in the winter, not only can they not go anywhere, but livestock must be fed before Christmas presents are opened. "Once feeding is done, they can enjoy the rest of day. It's a good way to spend Christmas."
Rebecca Colnar is Director of Public Relations for Montana Farm Bureau and a freelance writer from Custer, Montana.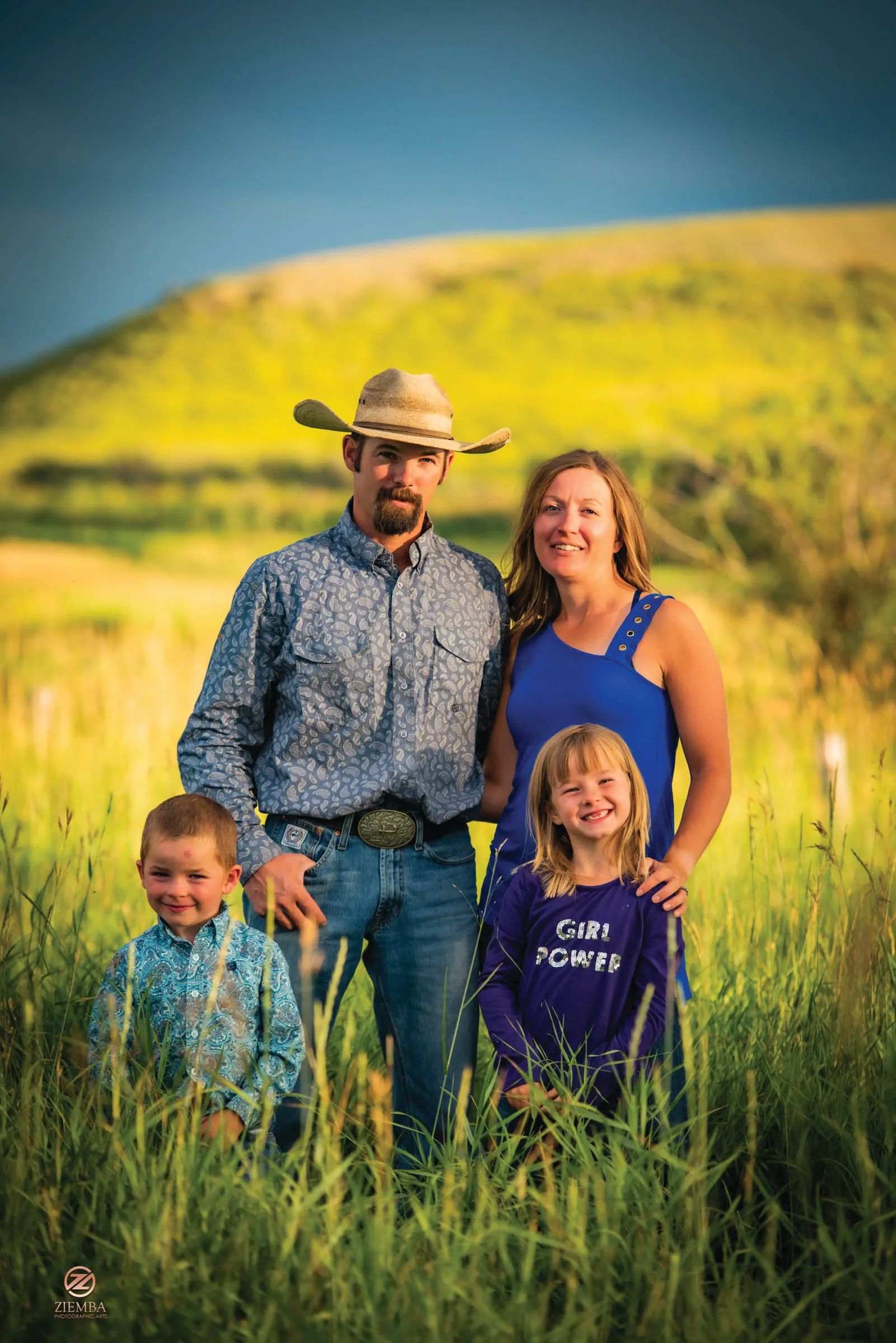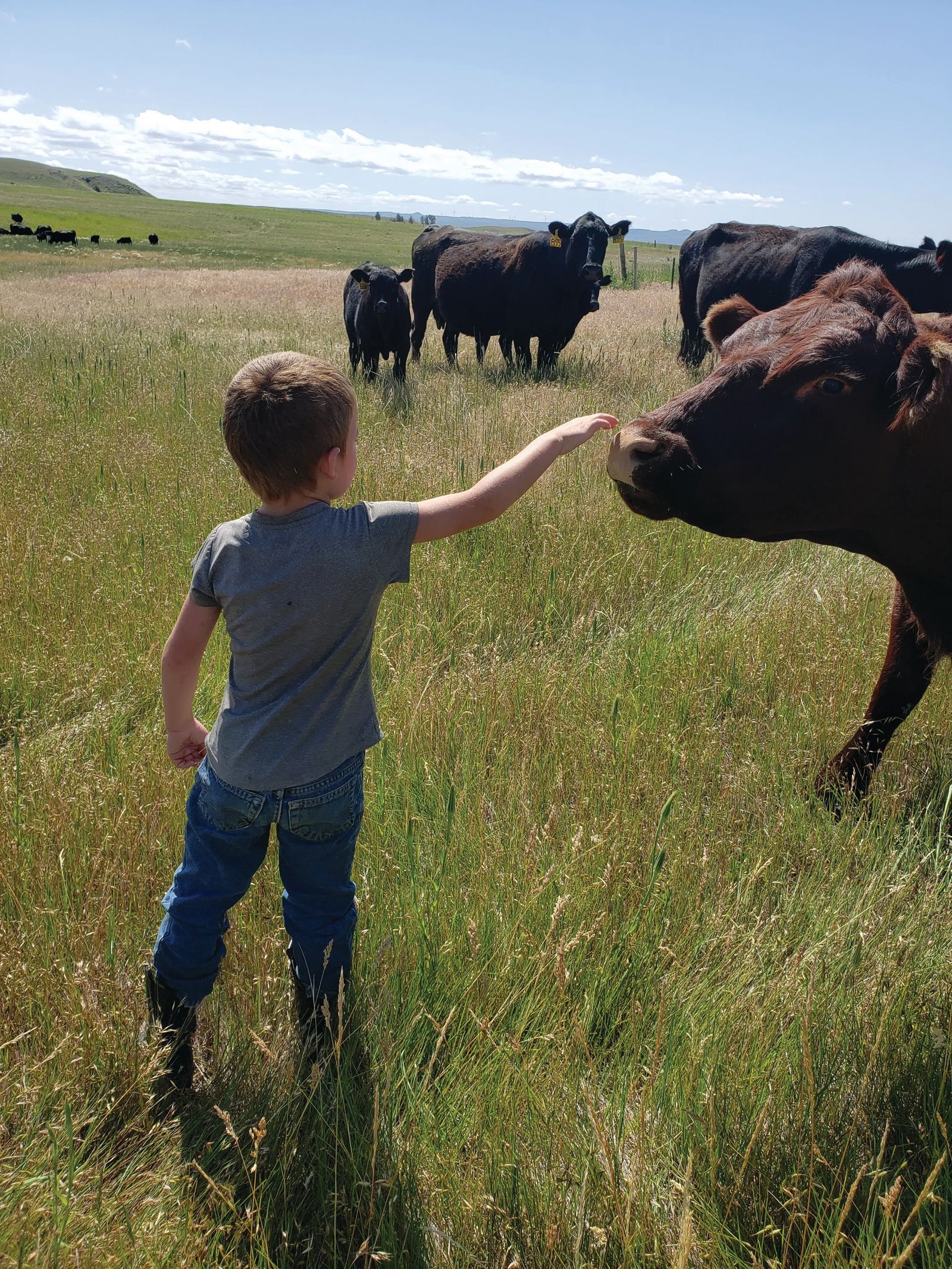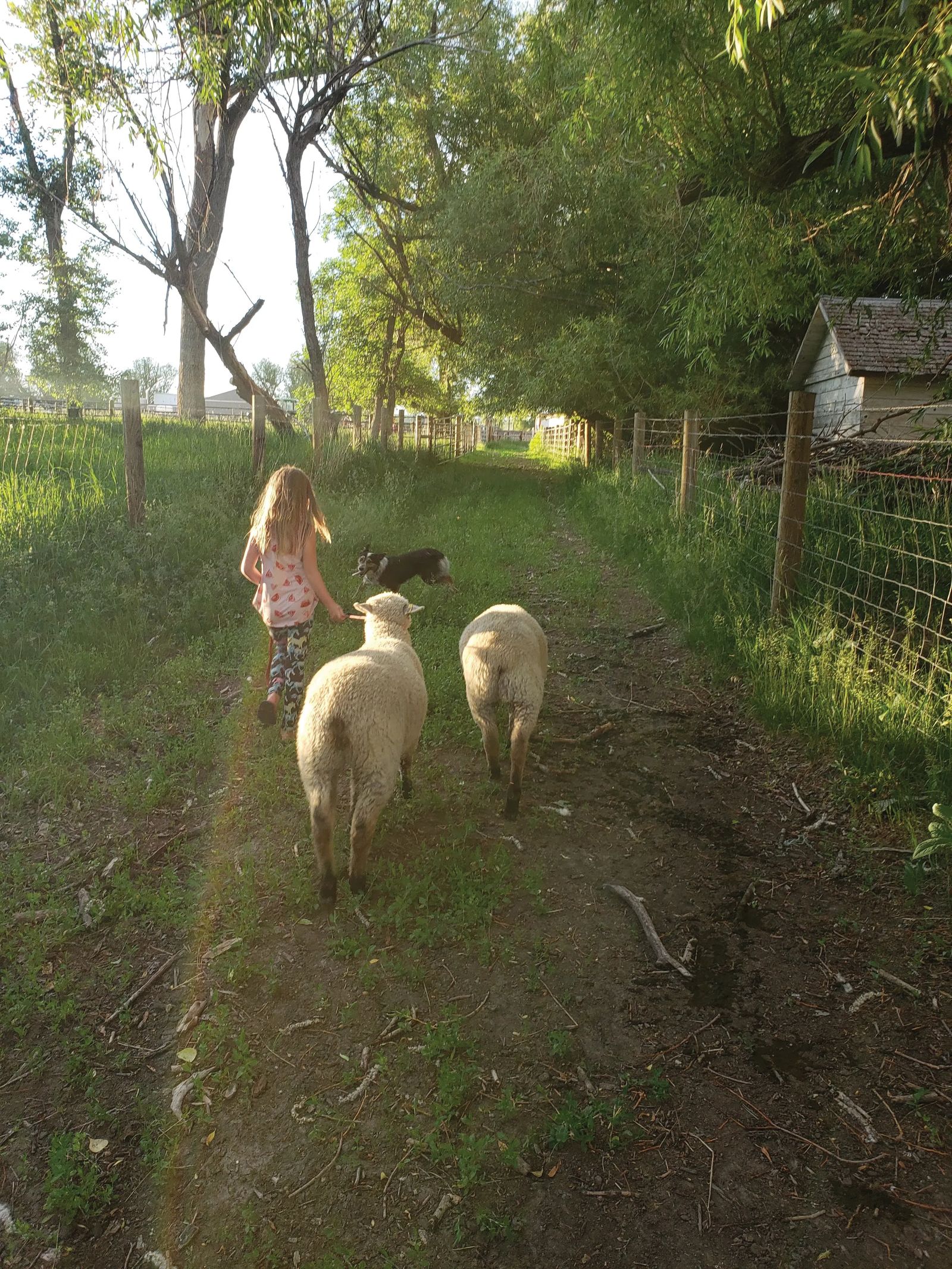 Thank You to Our Sponsors